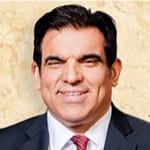 DR. ALEMIS AT THE NHM 
Sunday, January 13, 2019, 2:00 – 5:00 PM
National Hellenic Museum
Non-Member: $15, NHM Member: $10, Student: $5


ABOUT THE TALK
Dr. Alemis will be Presenting his new book, Free Enterprise vs. Socialism. He will also discuss the downfall of the Hellenic Culture and how to reverse the spiral.


The opinions expressed by speakers do not necessarily reflect the opinions of the NHM and its representatives.
ABOUT THE SPEAKER: Alexander G. Alemis, D.D.S., F.A.G.D.
Dr. Alemis immigrated to the United States in 1975 from Greece at the age of 16 and completed high school at Larkin High, in Elgin Illinois. He did his undergraduate work at Judson University, a Baptist-affiliated college in Elgin, where he graduated with honors and was accepted into the University of Illinois College of Dentistry. Upon graduation in 1985, he received The Clinical Excellence Award for Exemplary Clinical Work.

Dr. Alemis has been practicing Dentistry since 1986. He is the founder of the Family Dental Care Group, one of the largest dental groups in Chicago with over 100 staff and more than 20 doctors. As a lifelong student, he has accumulated thousands of continuing education hours both clinical and non-clinical. Through his studies and lifelong experience, he developed the most comprehensive dental management system around. This know-how is what Upstat Dental Solutions, Dr. Alemis' management company uses to run the Family Dental Care Group.

The Academy of General Dentistry (AGD) honored him with the prestigious FAGD Award ("Fellow of the Academy of General Dentistry") during its 2015 Annual meeting in San Francisco, CA. The AGD Fellowship Award is presented to dentists who complete more than 500 hours of dental continuing education and pass a comprehensive written exam. Approximately only 5% of General Dentists in the country receive this award.

Dr. Alemis has created an extensive series of seminars which he presents locally and internationally. He is the author of several books and numerous articles. He is also the founder of Anodiki Poreia, a Management Consulting Company in Greece.

Dr. Alemis holds over 30 U.S. and State registered trademarks and service marks. Amongst his many hobbies is photography. His work, "Ancient Face of the Acropolis" received U.S. copyright from the Library of Congress in May 2017 and was subsequently featured in the The National Herald.



We apologize, but online payments are no longer available. Payment will be accepted at the door.