The NHM Trial Series
The dynamic NHM Trial Series has grown both in reputation and following since its inception in 2013. Each year, the National Hellenic Museum (NHM) partners with prominent judges and attorneys to take on a new case with ancient roots and modern consequences. Each unique and riveting Trial provides the audience with a one-time experience of witnessing talented legal minds in a live courtroom-style debate as they present compelling arguments on a topic of interest from ancient Greece and the Hellenic legacy.
Each event is unique and unscripted, attracting prominent legal minds to try ancient cases in front of a live audience of over 500 attendees. Prominent lawyers present arguments for prosecution and defense before a panel of esteemed Judges. On stage, a Jury of 12 community leaders offer opinions, then the entire audience votes to weigh-in, as was done in ancient Athens, literally tipping the scales to decide the outcome of the case. GUILTY or NOT GUILTY – YOU DECIDE!
Each of the Trials has received high acclaim. In 2016, the NHM Trial of Antigone was broadcast on WTTW-TV (PBS Chicago) and in May 2017 it was nominated for a Midwest regional Emmy. In 2017, the NHM Trial of the Parthenon Marbles had a full house at over 700 attendees, then was aired on public television. Rarely does one have the opportunity to watch such compelling legal arguments presented in person. Following these highly acclaimed successes, each Trial is also now available on DVD and can be purchased online or in the Museum Store at 333 S. Halsted Street.
The NHM Trials support the mission of the National Hellenic Museum and serve as great examples of Hellenism. Demonstrating the commitment of the Museum to extending lessons from history to help develop the skills of critical thinking, each Trial is a great experience of our dynamic programming. In fact, the NHM offers field trips for schoolchildren that help them to learn about democracy, trials, voting, and how ancient Greek ideas still influence today's society.
For more information, contact us at info@hellenicmuseum.org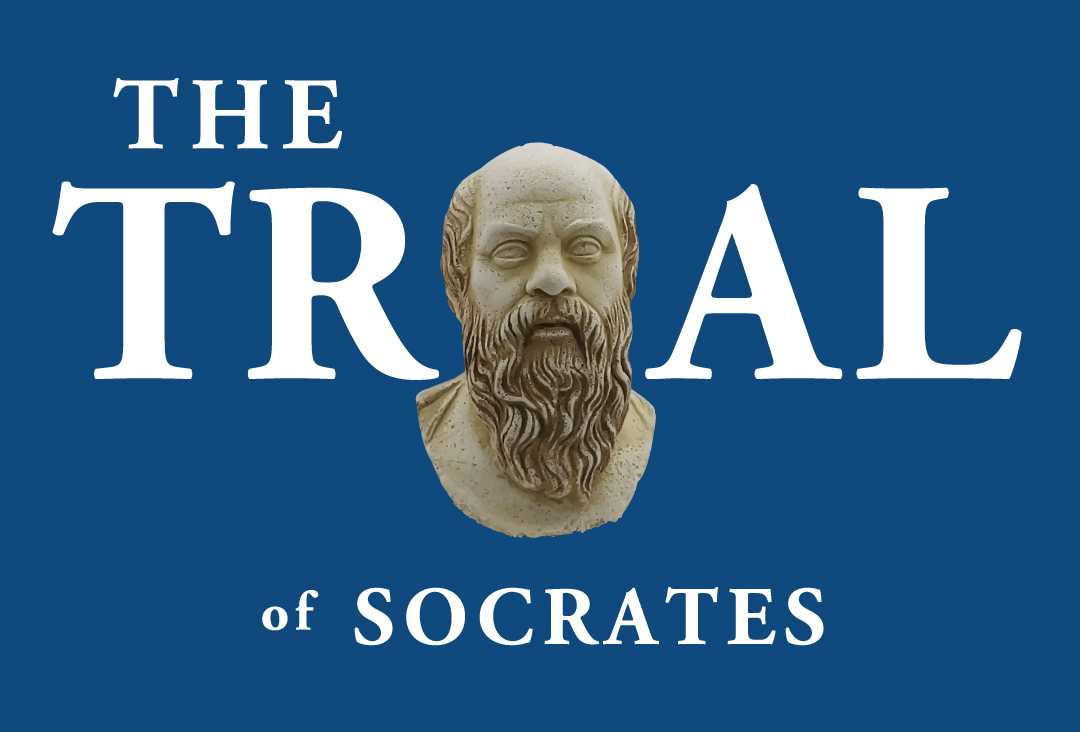 2023 Trial of Socrates
The Trial of Socrates has fascinated and troubled generations who have struggled to comprehend the death of one of history's greatest philosophers at the hands of a lawful jury. Charged with impiety and corrupting the youth, Socrates' pursuit of wisdom was seen as a threat to the survival of Athenian democracy. The Trial of Socrates invites us to consider anew the fragility of democracy, the limits of freedom, and the imperfection of human justice.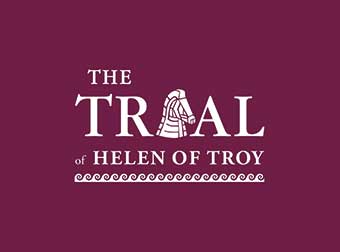 2020 Trial of Helen of Troy
Helen of Troy, "the face that launched a thousand ships", has born the blame of the Trojan War, but is she a traitor or a victim? Helen was the wife of King Menelaus of Sparta. Paris, a Trojan prince, was a guest in his home. By the end of the evening's festivities, Helen and Paris were together on a boat bound for Troy.