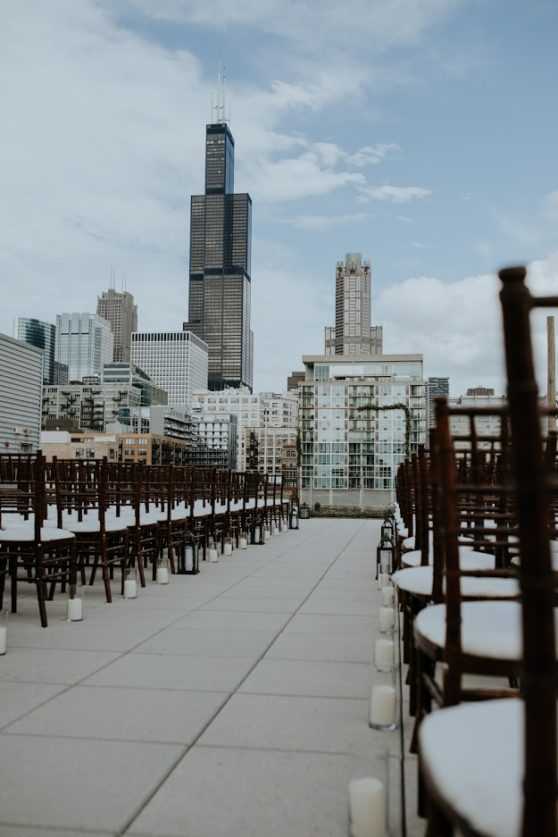 Located in the heart of Chicago's Greektown, the National Hellenic Museum boasts a minimalist design and distinctive setting for all your special events. Whether it is an elegant dinner for 200 or a board meeting for 20, our modern and versatile space is perfect for any occasion.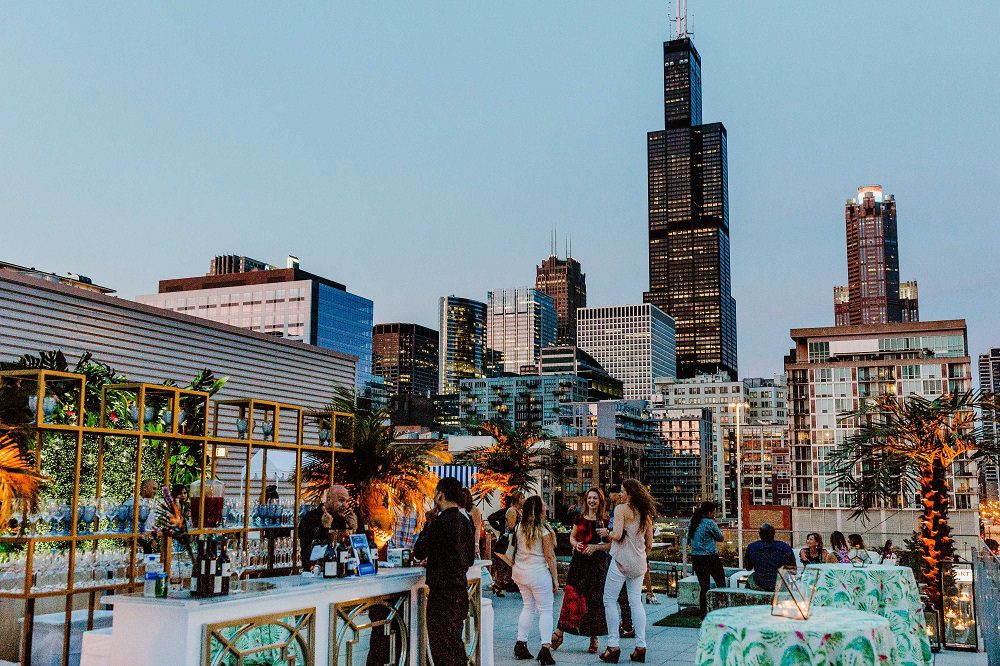 Rooftop Terrace
Guest Capacity: Cocktail 175
The Museum's signature Rooftop Terrace features a spectacular panoramic view of Greektown and Chicago's iconic skyline. The 3,600-square-foot terrace is home to three gardens, including an Illinois prairie garden with plant species native to Northeastern Illinois.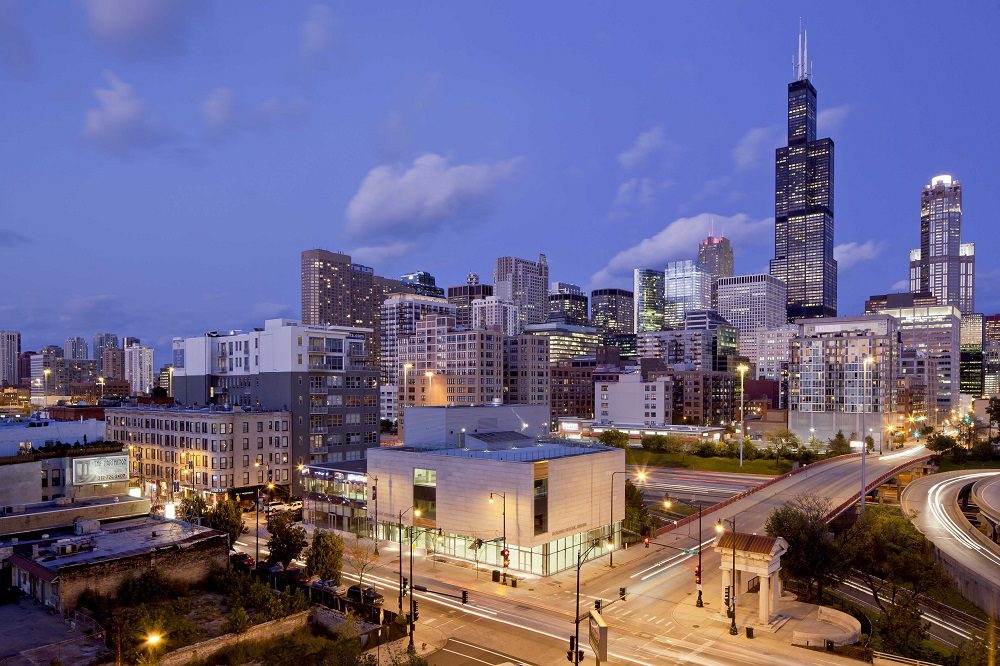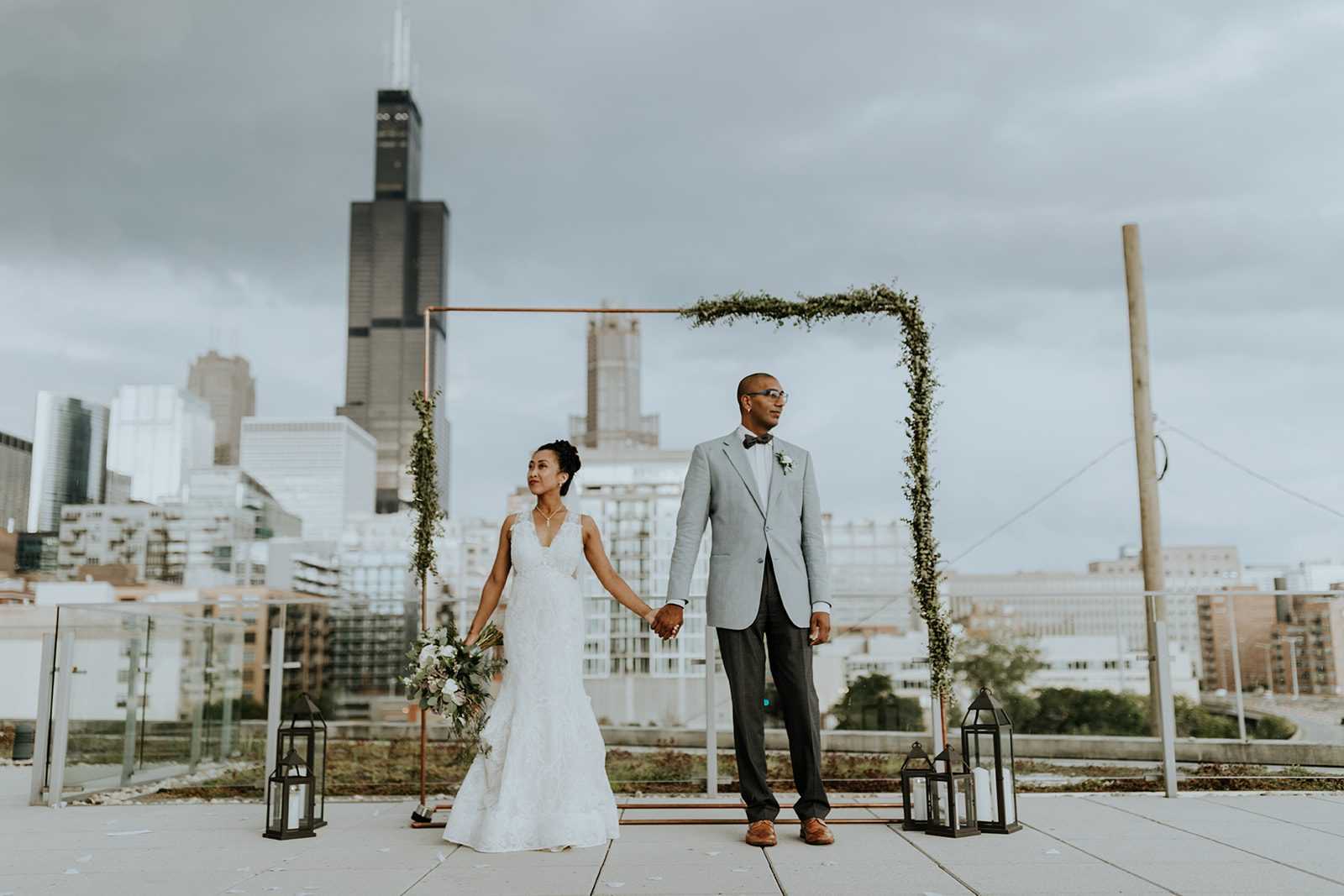 John P. Calamos, Sr. Great Hall
Guest Capacity: Seated 200, Cocktail 250
Inside the Museum, the John P. Calamos, Sr. Great Hall provides 5,300-square-feet of multi-purpose space capable of hosting intimate parties, as well as larger events.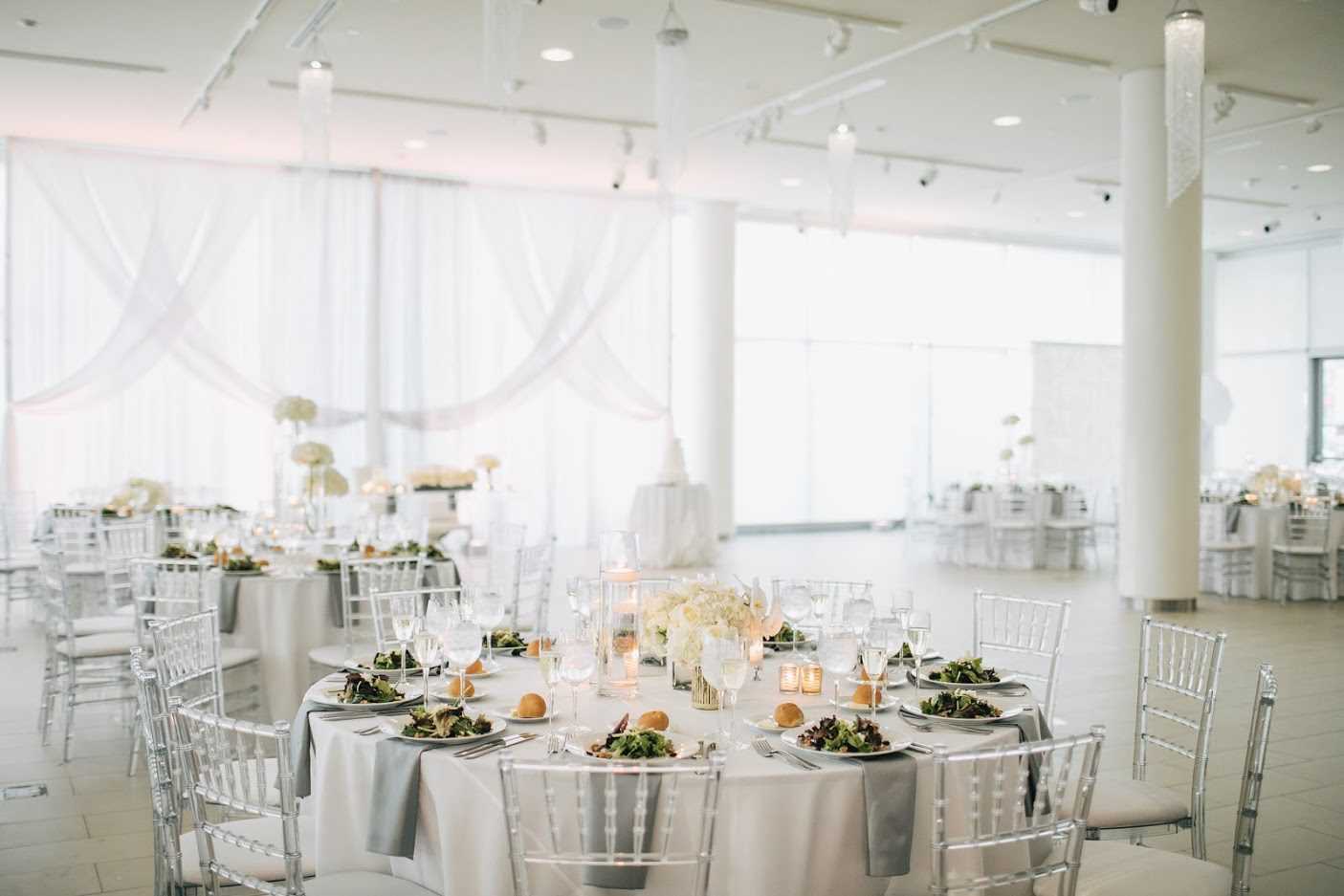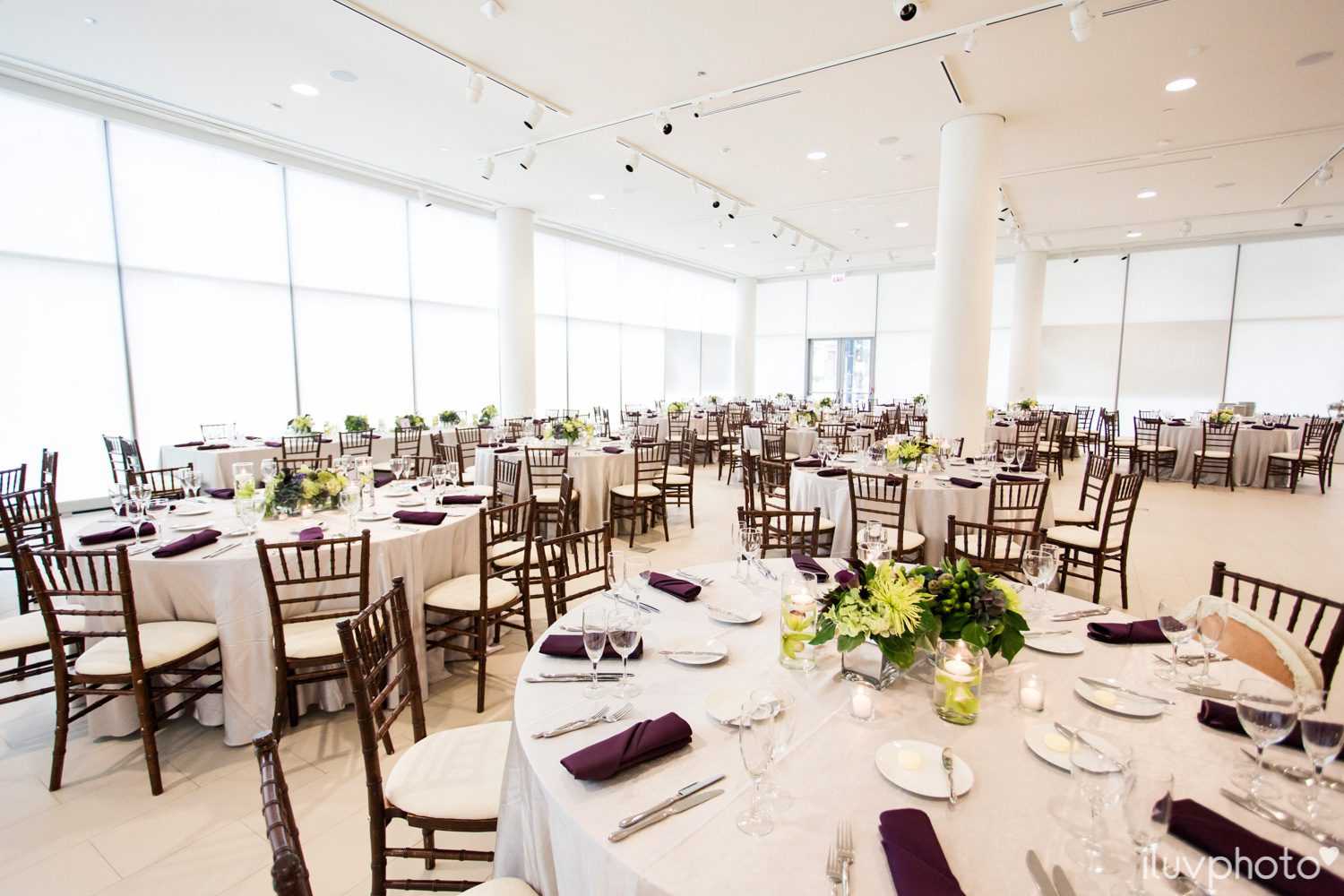 Dr. Mary Dochios Kamberos Special Events Hall
Guest Capacity: 100
The Dr. Mary Dochios Kamberos Special Events Hall lighting and technology for a range of presentations, performances, lectures, film screenings and private receptions. The hall provides 1,700-square-feet of flexible event space with a separate entrance if needed. Also ideal as a registration area for larger events being held in Calamos Hall.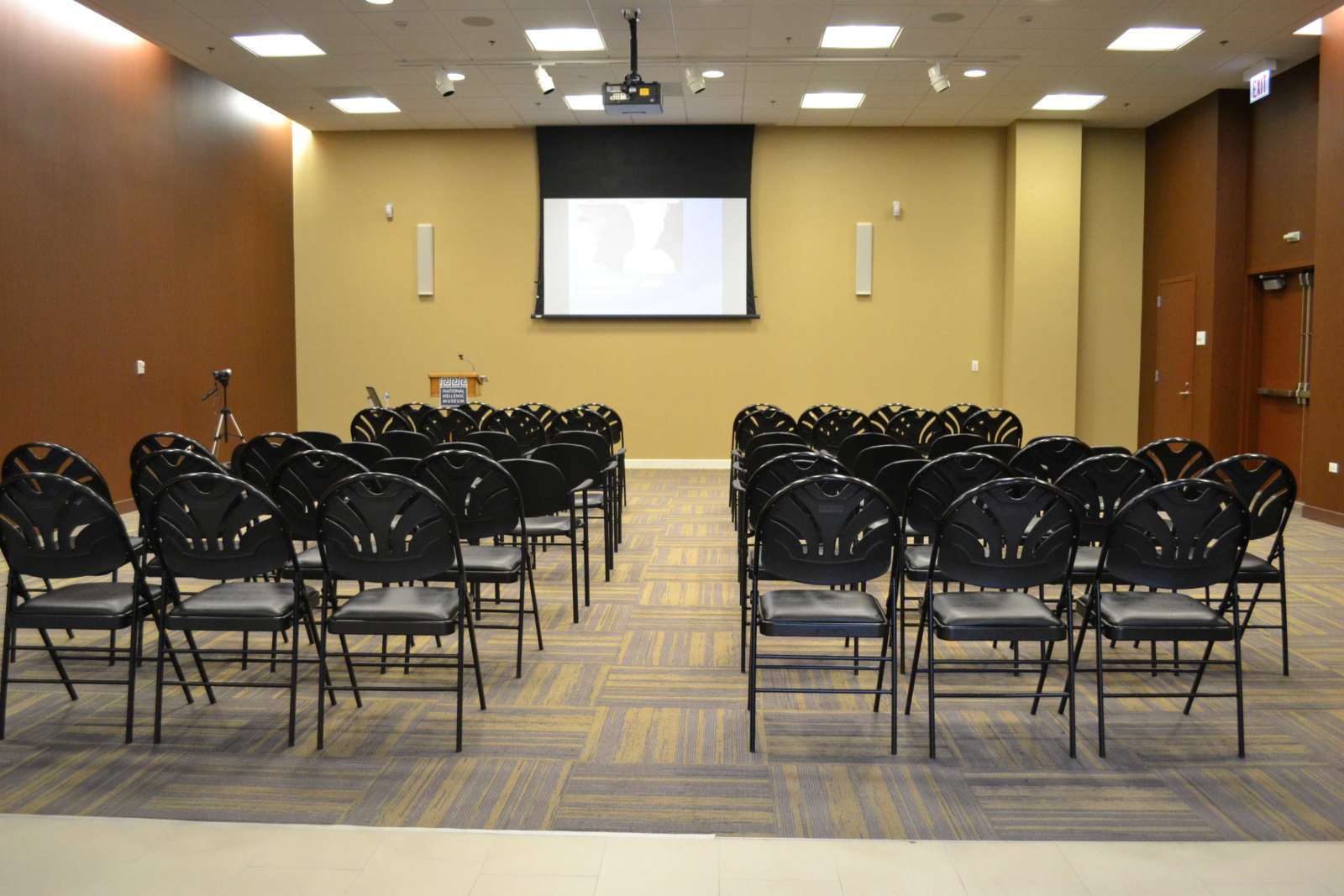 PLEASE NOTE THAT WE OFFER CUSTOM RATES FOR NON-PROFITS, WEEKDAY EVENTS, AND NON-WEDDING EVENTS ON SELECT WEEKENDS.
FAQ
How do I schedule a tour?
Email events@hellenicmuseum.org to request a tour. For event inquiries please include the following: type of event, preferred date, and anticipated guest count.
Can I bring in outside vendors?
Yes – Please note we are a la carte venue, which means you hire your own vendors. We have a Preferred vendor list and some vendors, such as catering, furniture rental, and some others, must be selected from our list. Certificates of Insurance must be provided to the Museum 30 days before your event. You may supply your own alcohol, but all alcoholic beverages must served by a licensed bartender and/or your catering staff. Ask about our list of preferred vendors!
Can I have catered food dropped off and then serve it myself?
No, we require that all food be served by licensed catering staff for health and safety reasons.
Do vendors have access to the loading dock?
Yes, of course! We have a loading dock in our back lot for vendor access/load in & load out. Please note our parking lot is very tight and vendors should be scheduled accordingly by your event coordinator to avoid congestion. Please be courteous of staff parking as we cannot block staff vehicles.
Is there parking for my guests?
There is no onsite parking. Our back parking lot is reserved for staff members, security personnel and vendor access only. You may hire a valet service and we are happy to provide valet referrals.
Is there a coat check?
There is no coat check room and no attendant, but we do have coat racks with hangers available for your use.
What is the booking process?
An event booking is not secure until a signed agreement and 50% deposit are received.
Are there any additional fees?
We require a $1,000 security deposit, which is fully refundable pending no damages. We require the use of NHM security personnel at an hourly rate.
Are tables and chairs included in your rental price?
There is no furniture at the museum. All items must be rented from one of our Preferred Vendors.
Is there Wifi available in the space?
Yes, we have commercial-grade WiFi.
Do you have a sound system we can use?
You will need to rent a sound system from one of our Preferred Vendors.
Can we set up custom decorations or DIY floral?
Because conservation and preservation are of the utmost importance, all décor must be approved in advance by the Museum's staff. Nothing may be affixed to any interior or exterior surface of the Museum. You will need to hire an insured professional for any installation that involves a ladder.
Florals must be provided by one of our Preferred Vendors, as there are specific guidelines regarding what types of flowers and plants are allowed to be used at the museum.
Are there hotels nearby?
The Crowne Plaza West Loop is the closest hotel to the venue. There are also Hyatt House Chicago and Hampton Inn Chicago nearby.
How long is our rental window? When can we start setting up?
We offer a 9-hour event window that includes setup (2 hours) and breakdown (1 hour). We have an 11:00 pm curfew for all events. The event should end one hour before the rental window ends. If you would like to set up earlier than the contracted time you can discuss this with the venue team.
Can we have our stuff dropped off the day before? How about picking up the day after?
Please plan to have everything dropped off and picked up on the same day, as the museum does not have storage space and is open during the day for visitors.
Can we ship packages to your venue?
Unfortunately, we are not set up to receive packages. Please ship your items to the nearest shipment company for in-store pickup.
Is your space handicap accessible?
Yes, it is fully accessible, including all restrooms.
Do you have a coat room?
We have plenty of coat racks but no designated coatroom.
Do you have a bridal suite?
We do not have a bridal suite. Wedding parties take advantage of our multi-level venue and have access to multiple spaces to get ready.
Do you have a kitchen?
​We only provide a prep space for caterers with a sink. No cooking can take place onsite.
Do you have an event planner on staff?
​Our team is available to help answer building-specific questions throughout the process but we cannot take the place of a day-of coordinator. There will be a venue representative on-site throughout the entirety of your event but we are only facilities management. We have a list of professionals that we recommend for you to hire.
Do we need insurance?
​You will need to purchase "Day of Event Insurance" per the insurance guidelines, and it will need to be submitted 30 days prior to your event.
Do you allow shots?
Along with the rest of Chicago's stand alone venues, our liquor licensing does not permit this. We recommend looking into restaurants with private spaces if you'd like to include this type of beverage into your festivities.
Do you allow food trucks or street side activities?
We are not able to allow private events to occupy the streets surrounding the museum. It is a city regulation and insurance will not cover any street side incidents.