Reopening celebrated at festive NHM Gala [Page 4]
Photo by Gold Grid Studios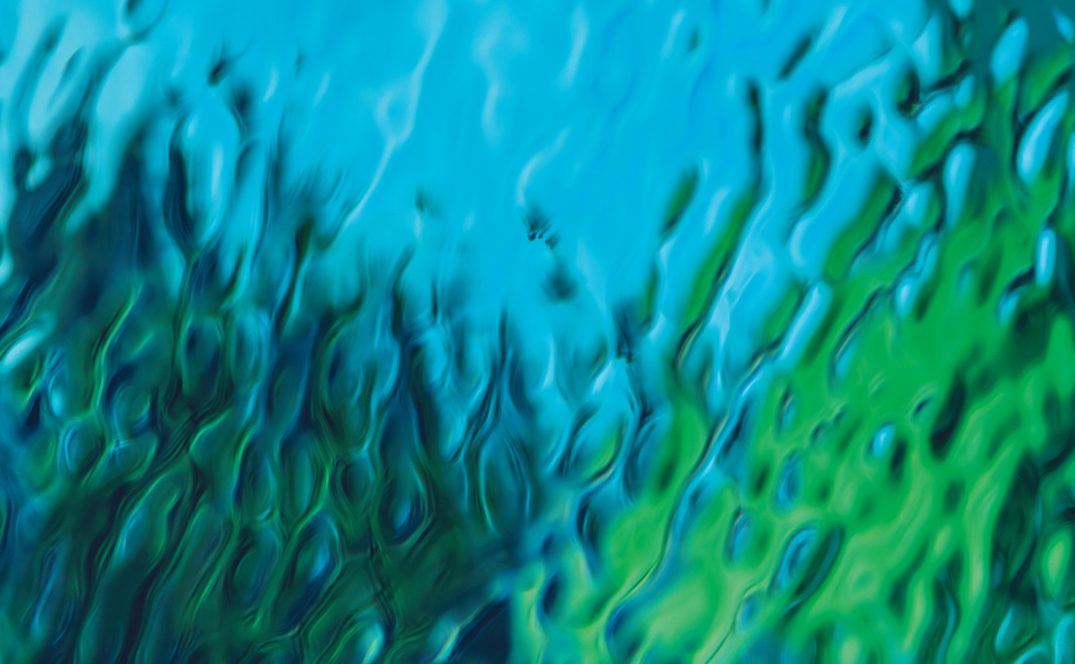 Photo by Gold Grid Studios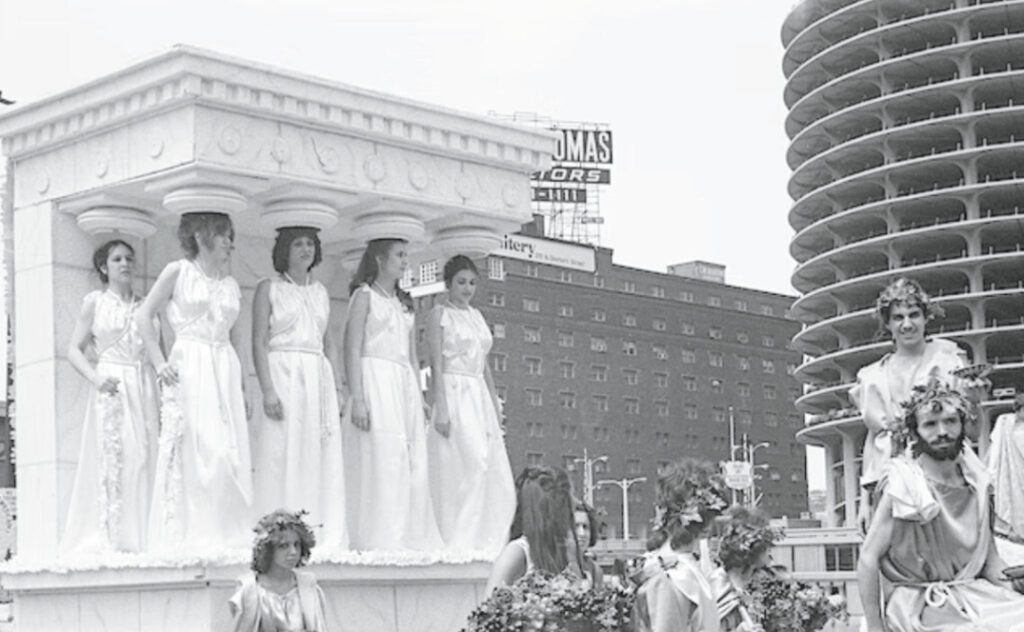 Photo by Gold Grid Studios
Two major new exhibitions now open [Page 3]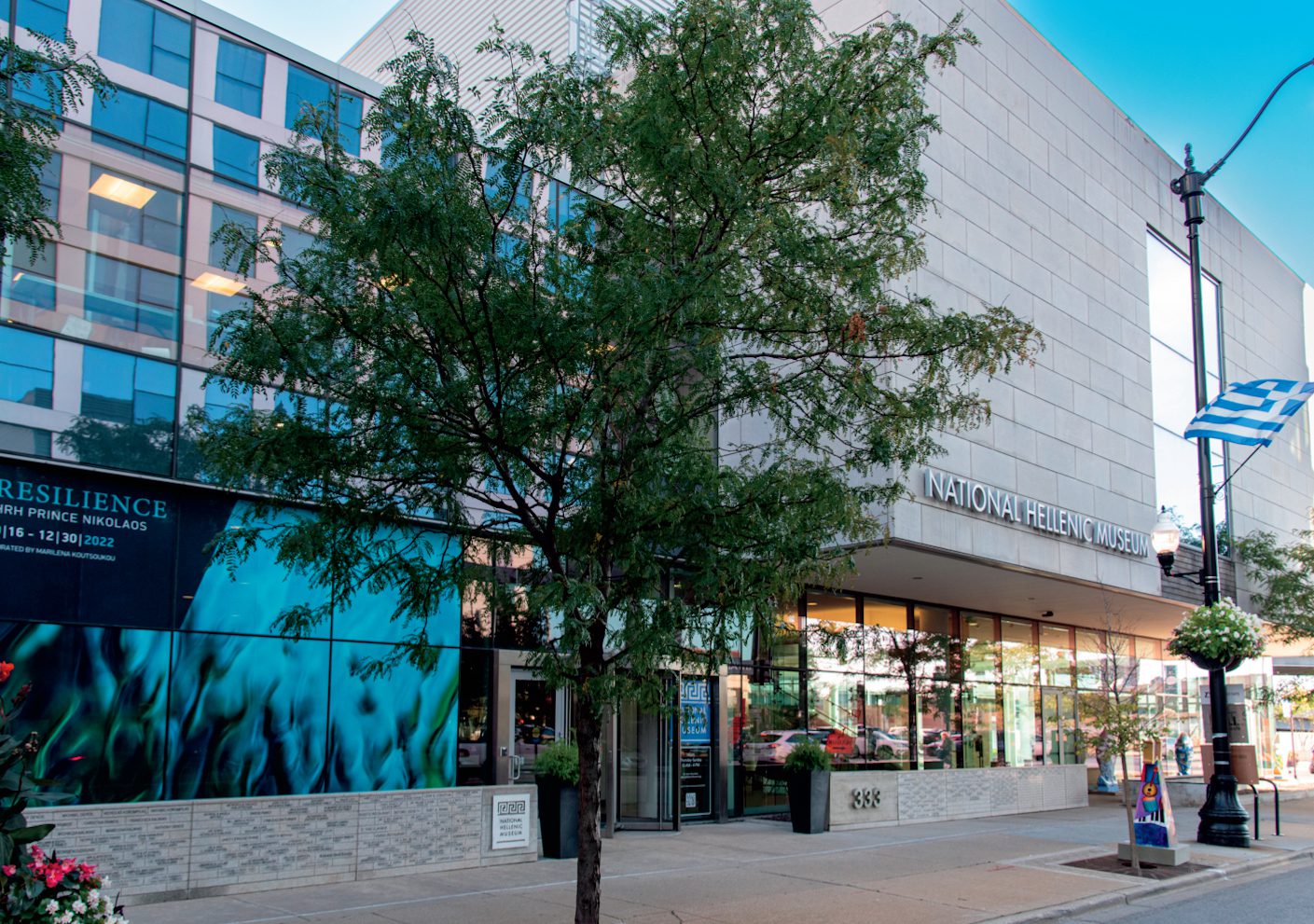 Photo by Elios Photography
The National Hellenic Museum is dedicated to sharing Greek history, art, and culture and the Greek American story. Originally founded in 1983, NHM opened its permanent home in the heart of Chicago's Greektown neighborhood just ten years ago. We are dedicated to sharing our rich Hellenic legacy in relevant and meaningful ways, through our collection of more than 10,000 artifacts, hundreds of oral histories, engaging exhibitions, and exciting programs and events.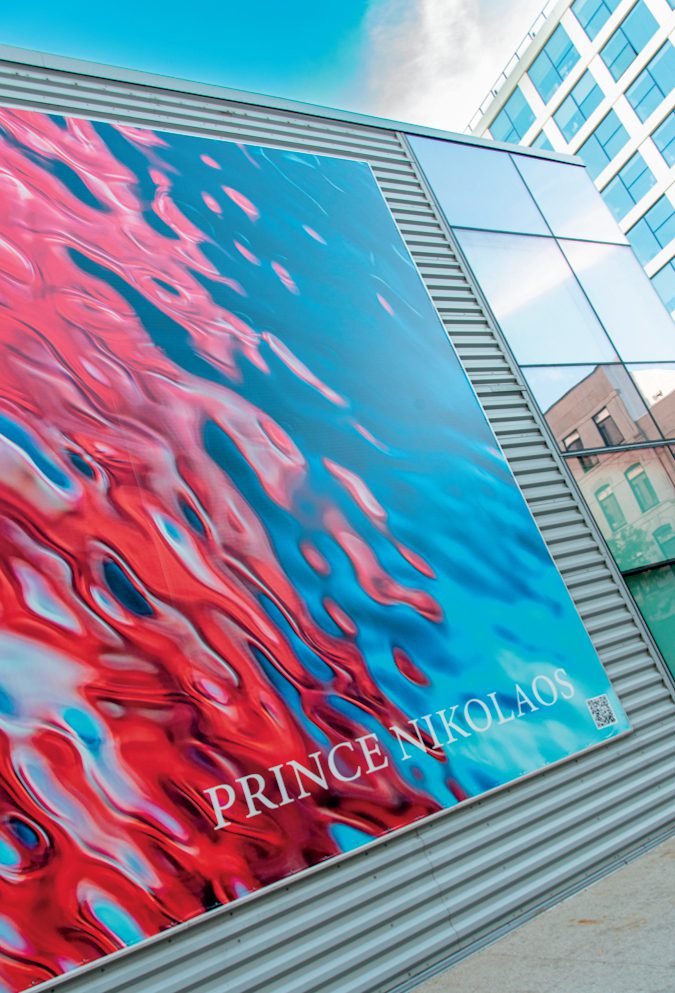 Photo by Elios Photography
Thursday – Sunday
10 AM – 4 PM
Marianne Kountoures
Executive Director
Chris Panagopoulos
Director of Finance and Operations
Katherine Kelaidis
Ph.D., Director of Research and Content
Jeremy Bucher
M.A., Collections and Archives Manager
Athena Palmer
Development Associate
John Mcintyre
Retail Coordinator
Board of Trustees
Executive Committee
John P. Calamos Sr.
Chairman
Aristotle Halikias
Vice-Chairman
Peter Parthenis
Vice-Chairman
Konstantinos Armiros
Secretary and Vice-Chairman
Bill J. Vranas
Treasurer
John S. Koudounis
Jim Logothetis
Yanni H. Sianis
Paul Athens
George Bovis
Bill Conopeotis
Andrea Darlas
Alex Gianaras
Kenneth Kondraros
C. Dean Metropoulos
George Tsetsekos
Louis Apostol
Martha Cannis
Michael Galaty
Maria Lampros
Georgia Mitchell
Elaine Paterakis
Pauline Sleder
Marilyn Tzakis
Paul G. Vallas
Nick Vern
Andrew A. Athens +
Dr. Mary Dochios Kamberos +
Frank Kamberos +
Dr. George Korkos +
James M. Mezilson +
Angela Paterakis +
Themi Vasils +
Resilience by HRH Prince Nikolaos
Through April 16, 2023
Generously sponsored by the John S.
Koudounis Family
An accomplished photographer who has exhibited work internationally since 2015, HRH Prince Nikolaos makes his North American exhibition debut with Resilience, an ode to the natural beauty of Greece. Nobel Prize winner Odysseas Elytis declared, "If you deconstruct Greece, you will in the end see an olive tree, a grapevine and a boat remain. That is, with as much, you reconstruct her." Resilience heralds Elytis's words, taking these natural elements as its visual touchstones and celebrating the remarkable resilience of the Greek people, as well as universal themes of environmental preservation. The exhibition is curated by Marilena Koutsoukou.
Gather Together: Chicago Street Photography by Diane Alexander White
Through April 30, 2023
Generously sponsored by the Christ N.
Dalmares Famil
For more than four decades, Chicago-based Greek American photographer Diane Alexander White has photographed the city's Greek Independence Day celebrations along with other ethnic and cultural street festivals and parades. Gather Together explores the role of community and connection in our lives through a selection of these photographs, primarily from the 1970s and 1980s. In his treatise Politics, Aristotle argued that it is our connections to other people that make us truly human. This exhibition celebrates that universal theme within the context of Chicagoans coming together to show pride in their communities and share their unique heritages. The exhibition is curated by Noah Hanna and Dr. Katherine Kelaidis.
Thank You for a

Successful Gala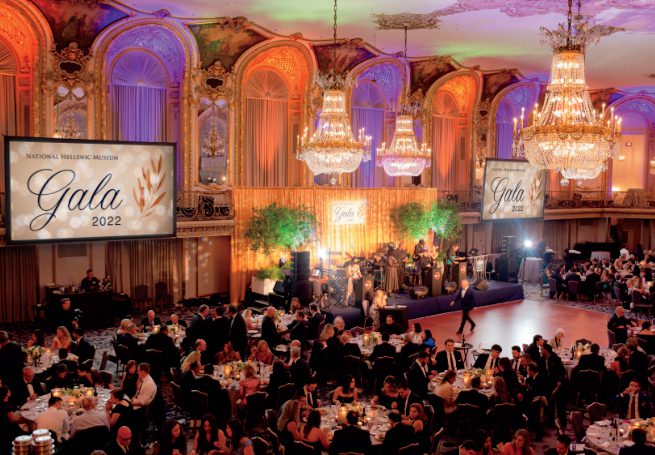 The NHM Gala returned on September 10th with a magical evening. We are grateful for the opportunity to come together again and raise over $1 million dollars. Because of the commitment and generosity of Gala Chairman John S. Koudounis, NHM Board of Trustees, Distinguished Advisors, and sponsors, we welcomed a sold out crowd to the Hilton Chicago. Guests enjoyed a spectacular dinner, live auction, dancing, and a celebration that lasted late into the night with Gala After Dark, featuring an unforgettable performance from Thanos Petrelis.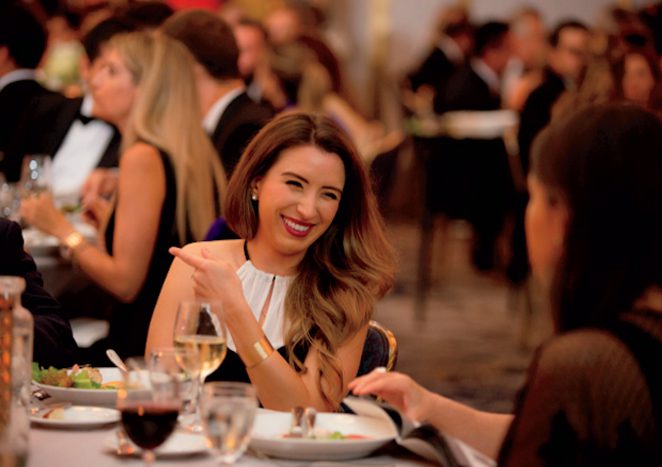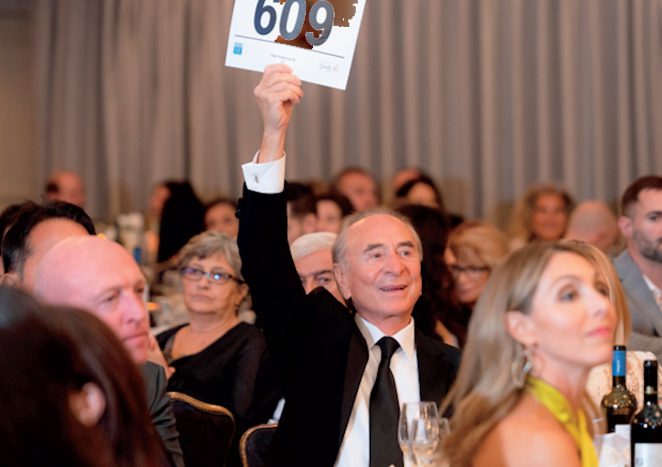 John S. Koudounis,
Gala Chairman
Kathy Apostal
Martha Cannis
Kathy Kaporis Gianaras
Kelly Konstas
Maria Lampros
Marilyn Tzakis
Photos by Gold Grid Studios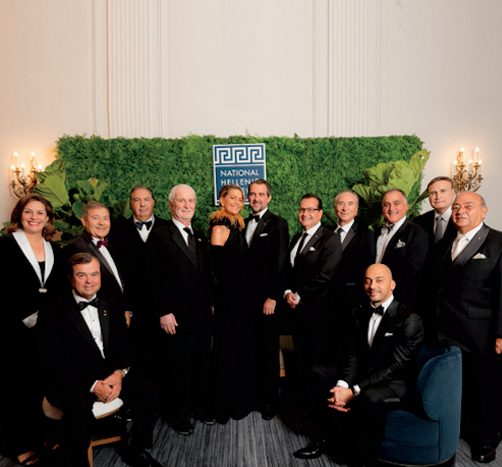 Gala Chairman, John S. Koudounis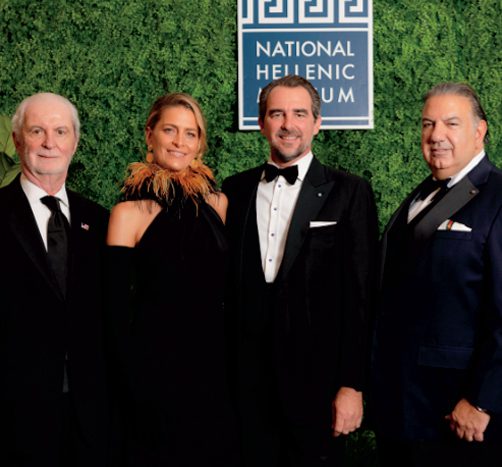 National Hellenic Museum Board of Trustees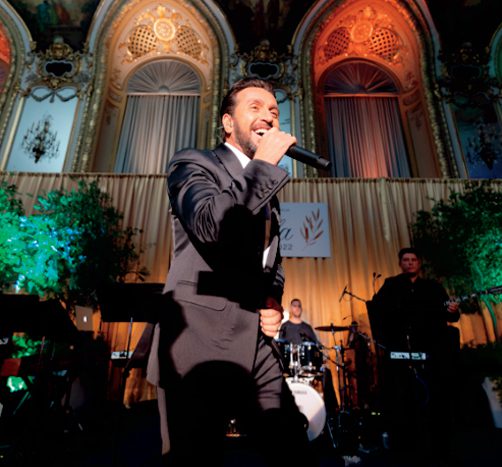 Board Chairman, John P. Calamos, Sr., Princess Tatiana, HRH Prince Nikolaos, Gala Chairman, John S. Koudounis
Thank You To Our Gala Sponsors
Thank You to our leading sponsors
Events That

Brought Us Together
The National Hellenic Museum is buzzing once again with a host of thought-provoking and relevant events
concerning various aspects of the Greek story in America and the Hellenic legacy
NHM and UIC Teamed Up to Read Homer's Odyssey from Start to Finish
In April, the National Hellenic Museum celebrated its "nostos" (homecoming) with a special 13-hour marathon reading of the entirety of Homer's Odyssey, in partnership with the Department of Classical and Mediterranean Studies at the University of Illinois Chicago.
Our "Homer-athon" drew an audience of all ages across two days as we invited members of the public to read three-minute passages of this ancient poem aloud, reengaging our community through this epic story of Odysseus' long journey home. The poem's themes resonate in our post-pandemic world. Through this event, we demonstrated the enduring relevance of these ancient texts, drawing connections between the past and present.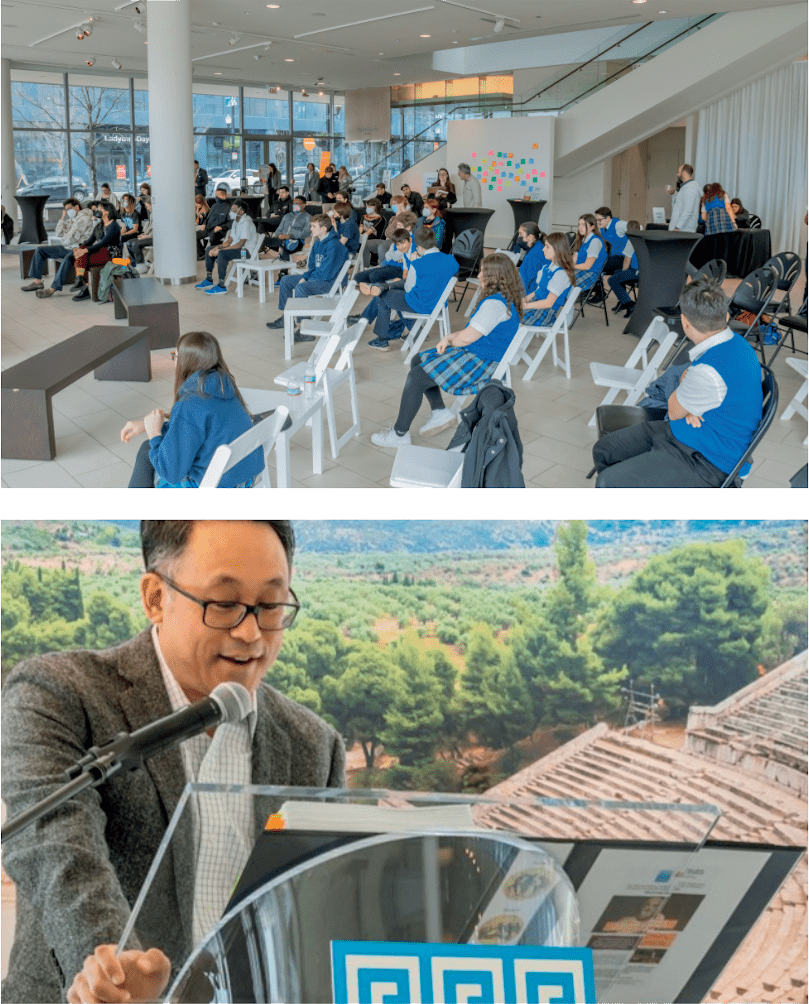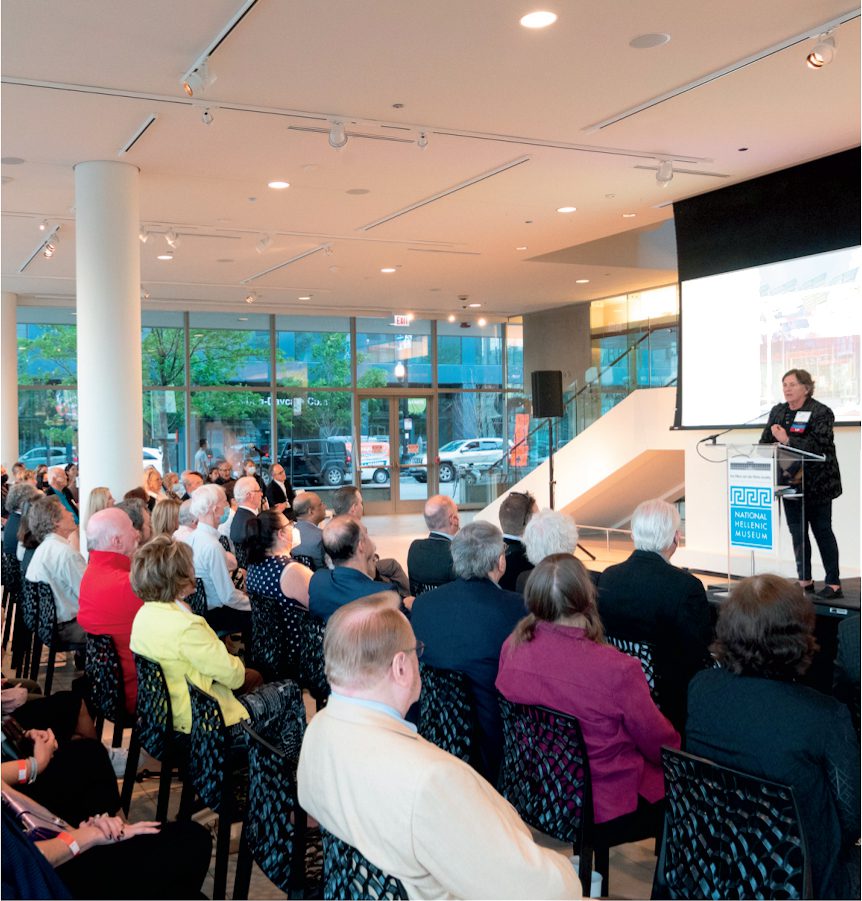 The Mies van der Rohe Society and NHM Explored the Ancient Greek Influence on a leading Modernist Architecture
What does modern architecture have to do with the Parthenon, a classical Greek temple?
In May, the National Hellenic Museum collaborated with the Mies van der Rohe Society at the Illinois Institute of Technology (IIT) on "Classical & Modern Mies." This program explored the blend of classical influences and constructivist form in German American architect Ludwig Mies van der Rohe's work, with a special focus on how he folded the two together at IIT, which houses the largest collection of his buildings.
The panel of distinguished speakers included Michael Lykoudis FAIA (Professor of Architecture, University of Notre Dame), Peter Kilpatrick (Provost and Senior Vice President of Academic Affairs at IIT), Kevin Harrington (Professor Emeritus of Architectural History at IIT), and Carol Ross Barney FAIA (Architect, Founder and Design Principal at Ross Barney Architects). In addition to members of the public, we were joined by students from IIT, the University of Illinois Chicago, the School of the Art Institute, and Columbia College.
Events That

Brought Us Together
CrossRoad Institute Visited NHM
In July, we were honored to host students from the 2022 CrossRoad Institute. This impressive program connects students with the spiritual tradition of Orthodox Christianity to prepare them for life's big decisions. Students learned about the intimate connection between Modern Greek culture and faith and were encouraged to connect faith to their own lives. They also received training in how to collect oral histories so that they can be active participants in the preservation of history. We can't wait to see what these future leaders will do!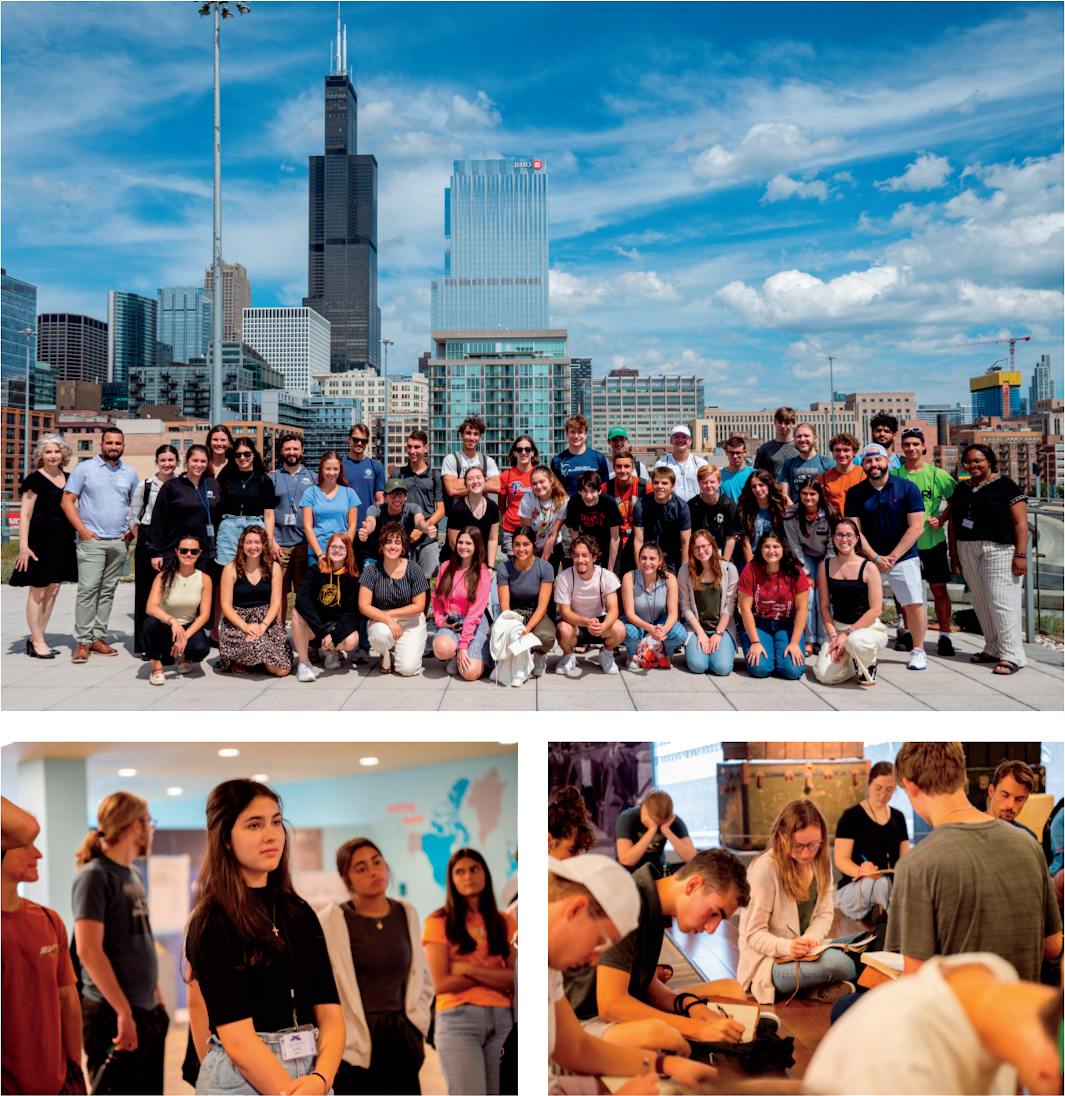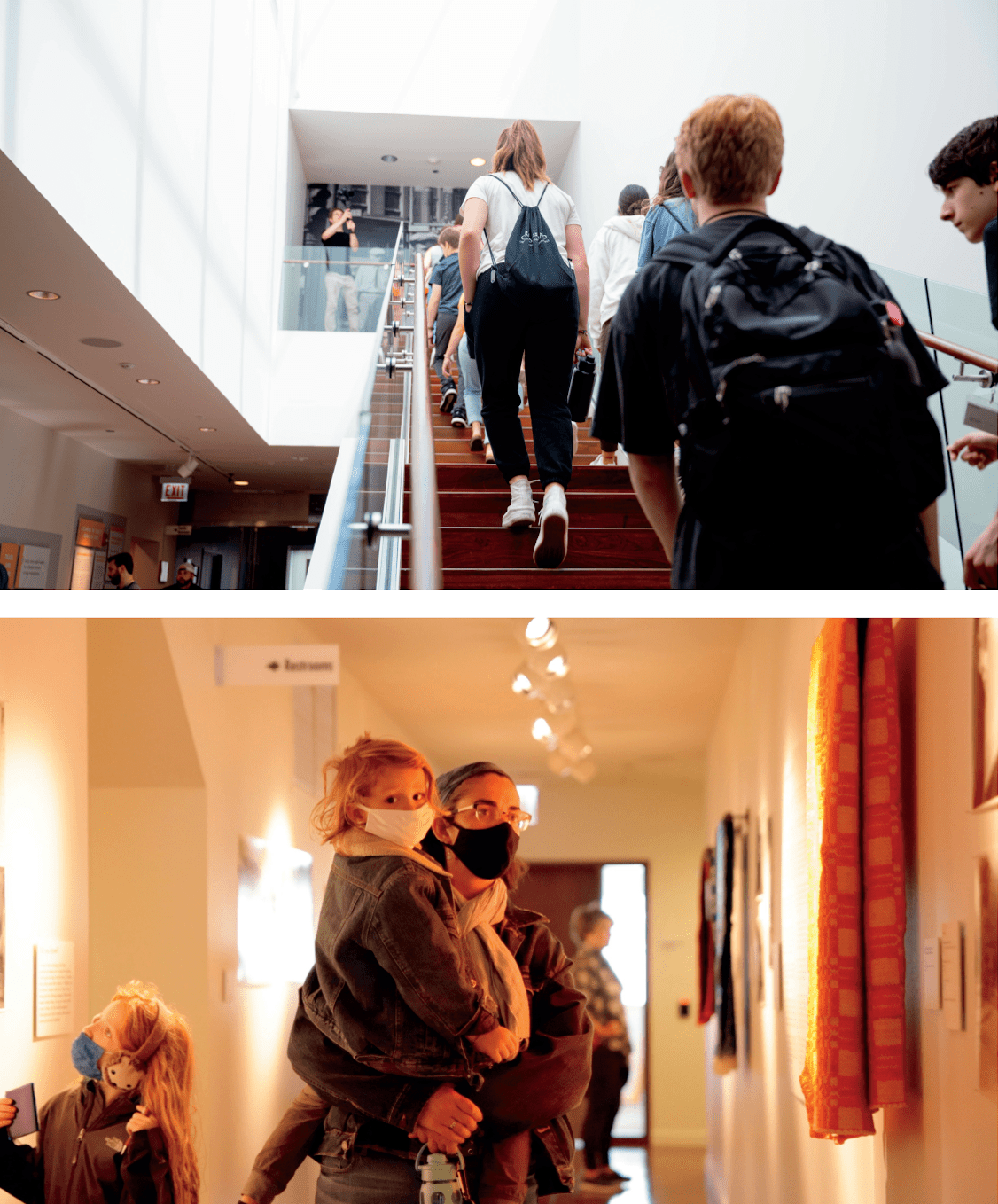 NHM partnered with Chicago Architecture Center for Open House Chicago 2022
In October, we were honored to be selected by the Chicago Architecture Center as a featured venue during Open House Chicago, the annual festival celebrating the city's architecturally, culturally, and historically significant sites. The National Hellenic Museum welcomed hundreds of guests to explore our new exhibitions and beautiful space.
Our four story, 40,000-square-foot building was designed by Greek American architect Demetrios Stavrianos, who drew inspiration for the museum from the celebrated Greek monasteries built atop tall rock formations at Meteora. The symbolic heart of the museum is a dramatic, skylit east-to-west staircase that represents the immigrant experience, cultural ties to Greece, and the limitless potential of Greek Americans.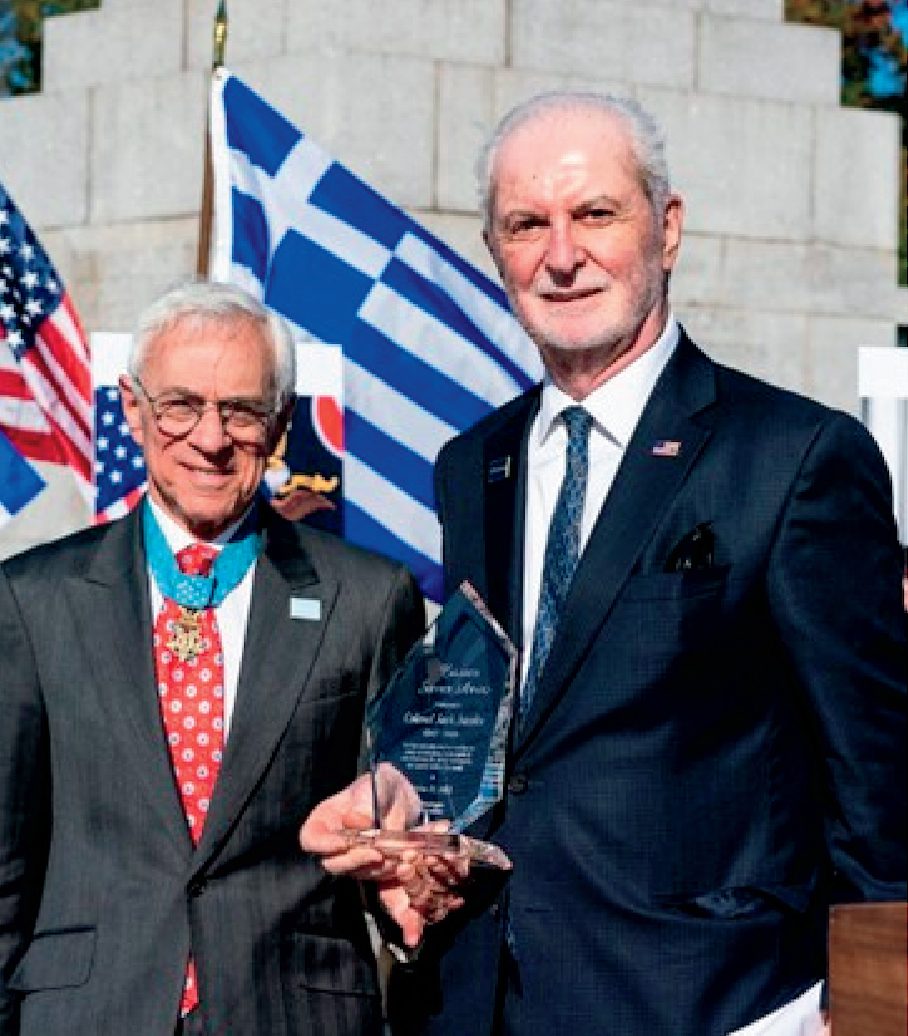 Washington Oxi Day Foundation's Calamos Service Award honors veterans
The National Hellenic Museum preserves and shares the stories of Greek American veterans as an important part of our mission.
In October, the Washington Oxi Day Foundation held its 12th Annual Oxi Service and Courage Awards in Washington, DC, honoring heroism of all kinds. The ceremony included the third annual Calamos Service Award, established in 2019 through a partnership between National Hellenic Museum Board Chairman John P. Calamos, Sr. and the Washington Oxi Day Foundation. The award celebrates Greek Americans who served honorably in the Vietnam War. Mr. Calamos is a decorated fighter pilot who served in Vietnam and was awarded the Distinguished Flying Cross.
Mr. Calamos presented the 2022 Calamos Service Award to fellow veteran Col. Jack H. Jacobs (ret.). An ROTC graduate of Rutgers University, Col. Jacobs served two tours in Vietnam and was awarded the Medal of Honor by President Richard M. Nixon. Col. Jacobs also earned two Silver Stars, two Bronze Stars, and two Purple Hearts during his two tours.
Your membership helps sustain the museum and fulfill its mission. Members enjoy free admission, museum store discounts, invitations to special events, openings and so much more.
Help secure the museum's future and share the Hellenic legacy by naming the National Hellenic Museum in your will or by making it the beneficiary of an estate gift.
Whether you want to meet new people, gain work experience, or help the community, we offer rewarding and engaging volunteer opportunities to share your knowledge and enthusiasm with our guests.
Honor your family, a loved one, or a special occasion by adding your name in stone on a Legacy Brick, proudly displayed at the entrance to the National Hellenic Museum.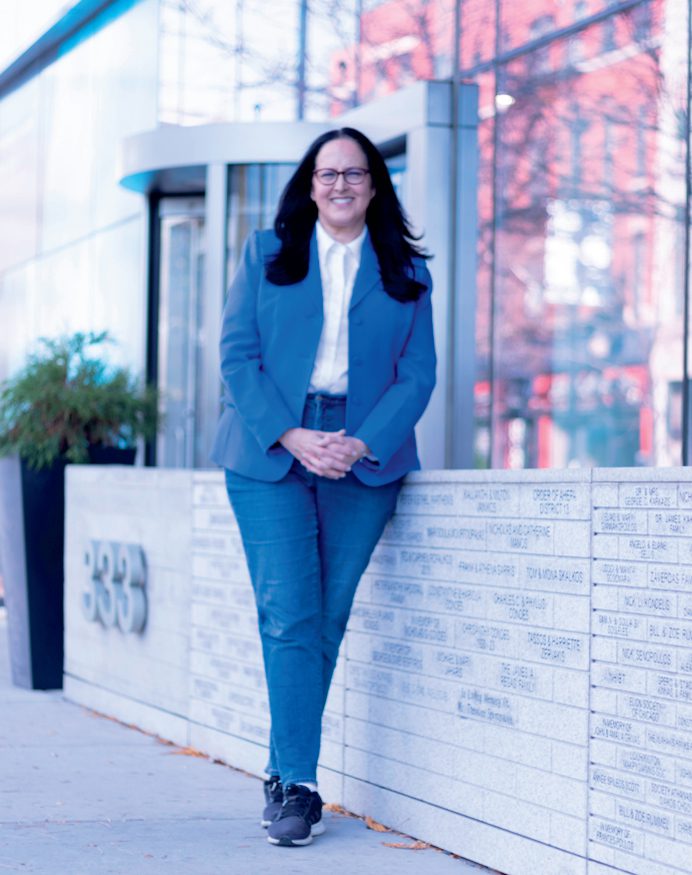 Commissioner Mariyana T. Spyropoulos
Remembering

those who left a legacy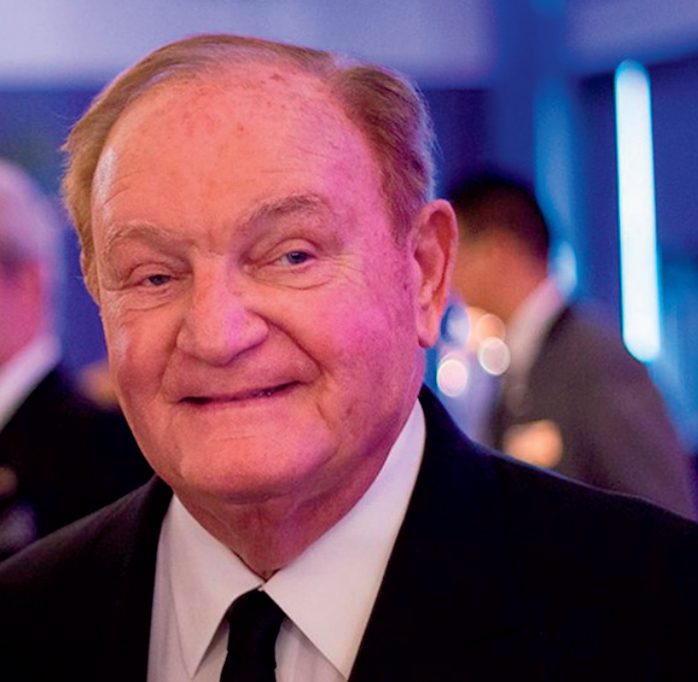 Dr. George Korkos passed away on May 28, 2021. He was a longtime supporter and Board Member of the National Hellenic Museum who brought love and light to every encounter. Born in Milwaukee, Wisconsin on September 4, 1931, Dr. Korkos was a successful cosmetic surgeon for over 45 years. He was active in many philanthropic causes, both inside and outside of the Greek American community. He also founded the Milwaukee Bucks in 1968. A devoted family man, Dr. Korkos is survived by his three children and eight grandchildren. His beloved wife Penny, with whom he shared 59 years of marriage, predeceased him in 2017.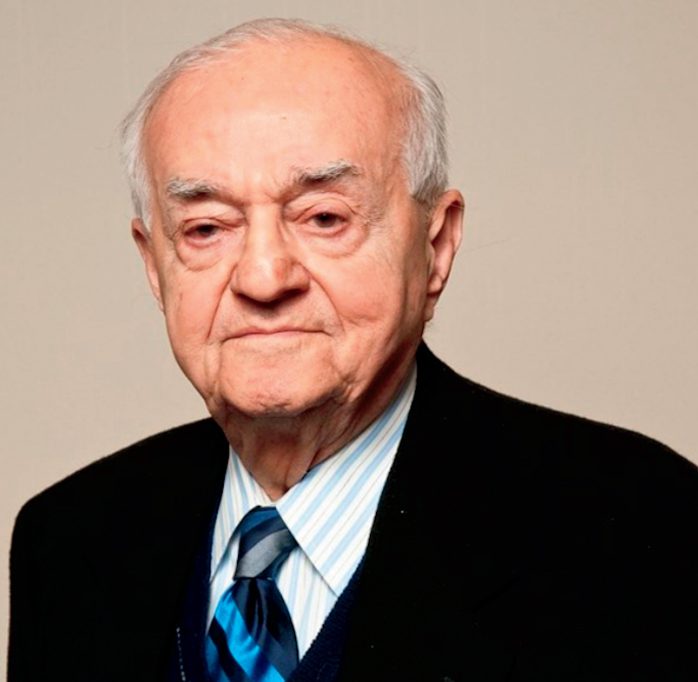 Frank M. Kamberos passed away on October 5, 2020. Mr. Kamberos was one of the founding lights of the National Hellenic Museum. A successful businessman, Mr. Kamberos was a co-founder of Treasure Island Foods, the chairman of The Greek Star, and a director of North Community Bank. His generous support made possible the founding of the National Hellenic Museum's Frank M. Kamberos Oral History Library, the world's largest repository of Greek American oral histories. Mr. Kamberos was the beloved husband of the late Damyra and is survived by their two daughters.

The National Hellenic Museum is grateful for the generous gift from the estate of Mr. Frank M. Kamberos.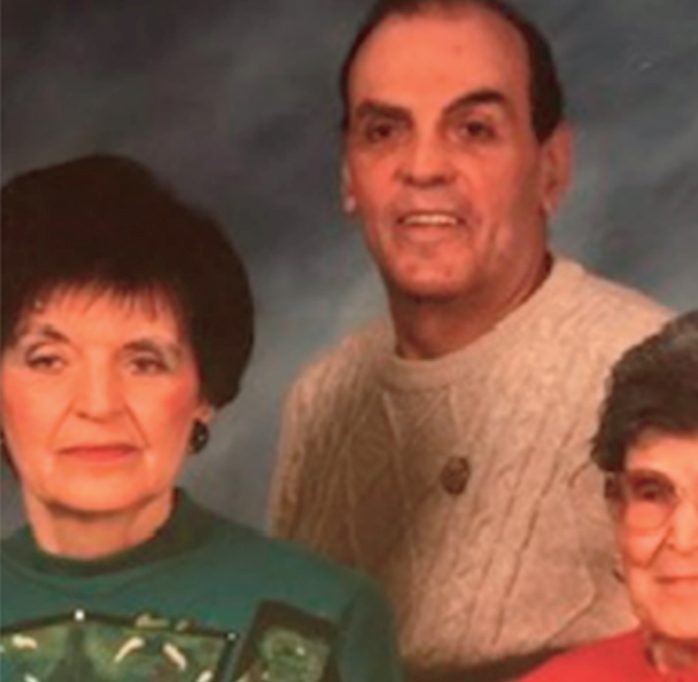 Connie and Lewis Dumas's parents immigrated from Greece. Brother and sister spent much of their time in Illinois, and briefly lived in Oakland, California, where their parents owned a restaurant. Mr. Dumas served two years in the United States Navy before beginning his career as a successful liquor distributor, while Ms. Dumas spent her career as a financial officer until her retirement. Mr. Dumas and Ms. Dumas spent their retirement in Mount Prospect, IL. Deeply proud of their Greek heritage, the Dumas siblings were generous supporters of local Greek Orthodox churches and the National Hellenic Museum.
Hellenic Foundation Grant Helps NHM Bring Greek History and Culture to an Online Audience
Thanks to a generous grant from the Hellenic Foundation, the museum launched NHM Discussions, a series of lively online classes focused on either Greek Americans, the Byzantines, modern Greece or Greek language and literature. Led by NHM's Director of Research and Content, Dr. Katherine Kelaidis, these enriching conversations have served more than 600 participants, many from across the country and around the world. We are grateful to the Hellenic Foundation for seeing the potential in this outreach and offering invaluable support to make this series come alive.