The Museum was founded as the Hellenic Museum and Cultural Center in 1983. Nine years later, the HMCC opened its first facility on Michigan Avenue in downtown Chicago. Then, in July 2004, the Museum moved to a new location at 801 West Adams Street in Chicago's Greektown. In 2009, the Museum re-branded itself the National Hellenic Museum with a new logo incorporating the Greek key design and a new mission statement: "Connecting generations through Greek history, culture, and art."
The Museum opened in its current location on Halsted Street on December 10, 2011, It is a four-story, 40,000-square-foot building that is home to extensive collections and archives.
The mission of the museum is to share the legacy of Hellenism and to preserve the stories and honor the contributions to the United States of Greek immigrants and Americans of Greek heritage.
THE BUILDING
---
The Museum is constructed with natural limestone and glass, materials that represent the artistic and technological traditions Greeks have impacted from the Classical Age to the modern day. The building incorporates historic architectural examples such as a covered walkway, or stoa, found in classical pagan structures and natural wood accents and elements common to Byzantine monastic structures. The symbolic heart of the new building is a dramatic, sky-lit east-to-west-staircase that represents the immigrant experience, cultural ties to Greece and the limitless potential of Greek Americans in the United States. The Museum contains design elements associated with Aristotle such as earth, wind, and fire. Although water is not physically present, light and glassy surfaces are incorporated to represent the importance of water.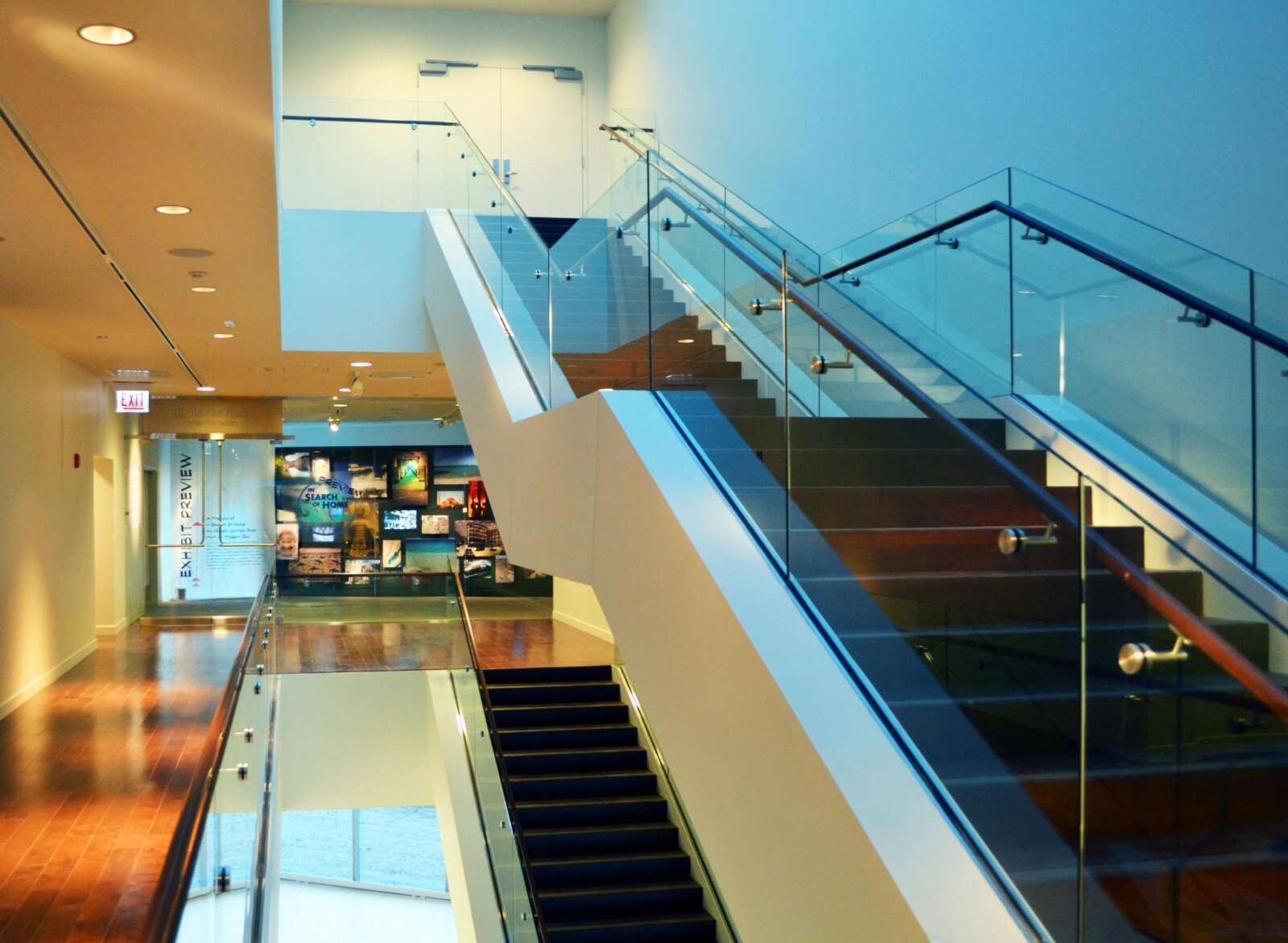 THE ARCHITECT
---
A Greek American from the south side of Chicago, Demetrios Stavrianos is the National Hellenic Museum's principal designer. Stavrianos is the Senior Associate Vice President at the Chicago office of RTKL, a worldwide architecture, engineering, planning and creative services organization. Stavrianos drew inspiration for the building from Greek monasteries and the "meteroa," which means "suspended in the air" or "in the heavens above." Other notable projects by Stavrianos include: Riverwalk at Port Imperial (Weehawken, N.J.), U.S. Capitol Visitor's Center (Washington, D.C.), Food and Drug Administration Headquarters (White Oak, MD), Tangdao Bay Yacht Club (Qindao, China), Cleveland Flats Master Plan (Cleveland, Ohio), and the Orland Park Main Street Triangle (Orland Park).