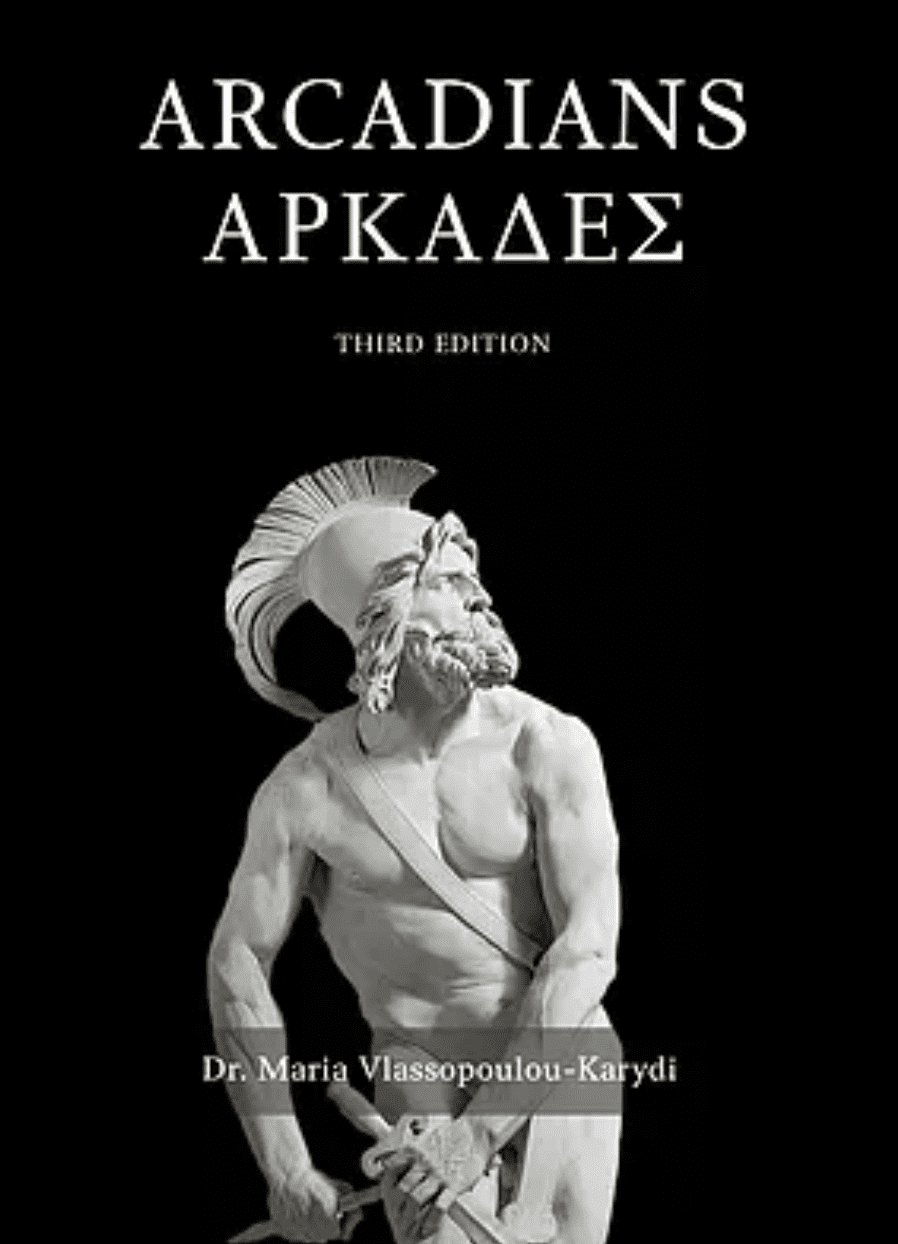 BOOK TALK: ARCADIANS – ΑΡΚΑΔΕΣ WITH DR. MARIA VLASSOPOULOU-KARYDI
PRESENTED IN GREEK & ENGLISH
March 15, 2018   |   6:00 – 7:30 PM
At the National Hellenic Museum

ABOUT THE TALK:
Dr. Karydi will present her book "ARCADIANS – ΑΡΚΑΔΕΣ" the first bilingual book (English-Greek) to detail the origins, character, and diaspora of Arcadians in ancient times, as well as their contributions to civilization.
The Arcadians, one of the oldest ancient Greek tribes, retained an indefatigable belief in their principles during their survival with constant struggle. Their historical image is one of courage, military virtue and endurance of the hardships of life. Their military strength was so great that the neighboring Spartans, despite their constant drive for expansion and military preparedness, were unable to conquer or expel them from their homeland. Their proclivity for the arts, literature and especially philosophy was legendary. In the sphere of philosophy, one of the greatest schools in ancient times was in Mantinea. There is evidence that Socrates studied there, and it is said in Plato's "Symposium" that a great influence was exercised on him by the teaching of the great Arcadian female philosopher Diotima of Mantinea.
Concerning the ancient Arcadian diaspora, the Arcadian waves of migration, according to ancient authors, moved to the Ionian islands, the Aegean, Italy, Cyprus, Pontus and the near East. Through their struggles, culture, and character, the Arcadians bequeathed the Arcadian Ideal, a nostalgic vision of the pure values of natural life, that served as a source of inspiration in times of social and moral decline and insecurity, not only to Greeks, but to all of humanity.

ABOUT THE SPEAKER:
Dr. Maria Vlassopoulou-Karydi is a distinguished archaeologist and author. She received her PhD in Archaeology from the University of Athens. She worked at the National Archaeological Museum of Athens for 35 years, serving as curator of the museum's Prehistoric Collection. She has served as the Secretary of the prestigious Central Archaeological Council of Greece – the highest advisory body on all matters pertaining to the protection of ancient monuments, archaeological sites and sites of exceptional historical significance – and Secretary of Greece's Central Council of Modern Monuments.
Her notable curatorial work includes "1000 Years of the Olympic games: Treasures of Ancient Greece," as part of a cultural festival complementing the 2000 Olympic and Paralympic Games in Sydney, Australia; "Goddesses – Mediterranean Female Images from Prehistoric Times to the Roman Period," in Barcelona's Museu d'Historia de la Ciutat; and "Jewelry from Greek Prehistory," at the National Archaeological Museum of Athens.
As an author, her notable works include "World Sports – Figures and History," and the award-winning bilingual book "ARCADIANS -ΑΡΚΑΔΕΣ" which received honors from the Pan-Arcadian Federation of America. Born in Tripoli, Greece, she currently resides in New York.

We apologize, but online payments are no longer available. Payment will be accepted at the door.