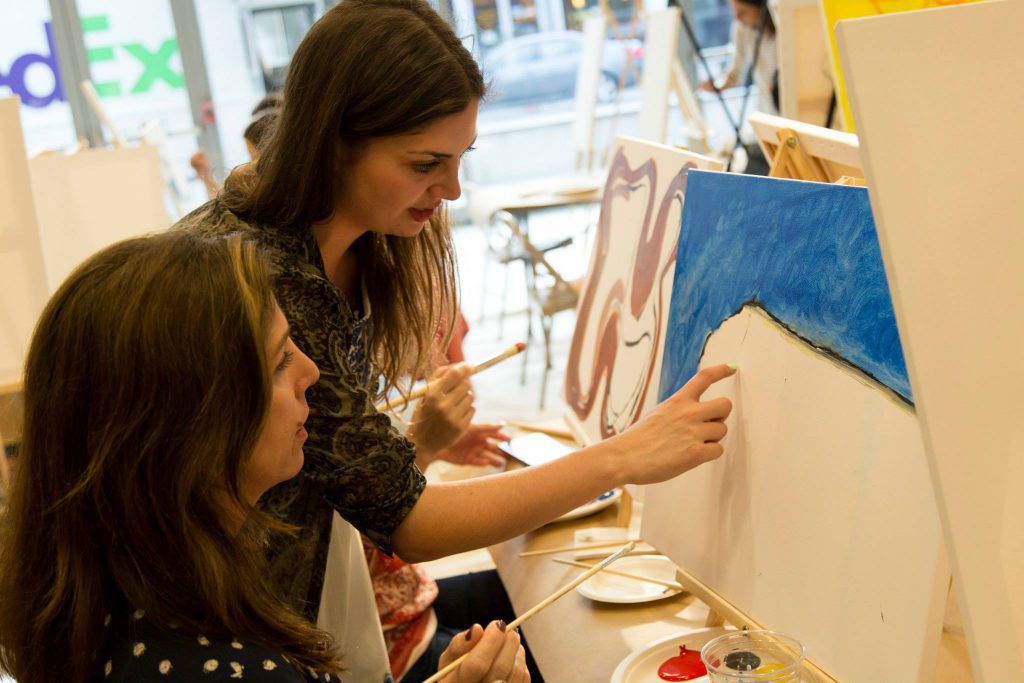 Thursday, August 6
5:00-8:00 PM
$30 per person
Anthony Quinn was a prolific artist, creating hundreds of sculptures, paintings, carvings, and sketches throughout his life.
Unleash your inner artist, while making new friends, at a paint class with artist Katerina Gailas, graduate of the Art Institute of Chicago. Katerina will help you create your own unique masterpiece.
All materials are provided and drinks will be available. Each student will receive one free drink.
Purchase your ticket below.