DISTOMO HOLOCAUST REMEMBRANCE
June 9, 2019 @ 1:00 pm

-

3:00 pm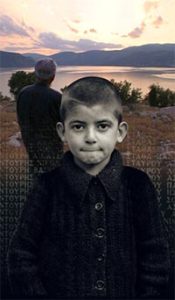 "Song of Argyris" — A documentary by Stefan Haupt
Sunday, June 9th, 2019 – 1:00 – 3:00 PM
National Hellenic Museum
Non-Members: $15, NHM Members: $10, Students: $5
In commemoration of the 75th anniversary of the Distomo Holocaust, join the NHM and the Patriotic Society of Distomo for a screening of the documentary "Song of Argyris." The film follows the story of Argyris Sfountouris, who was four years old in 1944 when German forces murdered 218 villagers in Distomo, including his parents and 30 more relatives.
The Patriotic Society of Distomo will also provide photographs and other supplementary information to view prior to the screening.
Please note: The movie will have English subtitles.
We apologize, but online payments are no longer available. Payment will be accepted at the door.