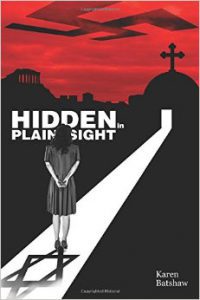 Hidden in Plain Sight
By Author Karen Batshaw
Thursday, October 27, 2016
6 – 7:30pm
$15 Admission
$10 Members
$5 Students

Join us for a discussion with author Karen Batshaw about her book "Hidden in Plain Sight." A story that describes the brutal occupation of Greece by the Nazis as it follows a young Jewish woman from Thessaloniki who moves to Athens in the early years of World War II and lives as a Christian to avoid arousing suspicion. "Hidden in Plain Sight" shines a light on the plight of Greece's Jews and the brave attempts of the Archbishop of Athens to protect them.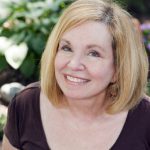 About Karen Batshaw
Karen lives in Washington, DC and Williamsburg, VA. She has a Bachelor's degree in Anthropology and a Master's degree in social work. Karen has always had an interest and felt a special connection to Greece and its people. It was her meeting with a Greek Jewish man who told her about his family's survival due to the help of Orthodox Christians that began her interest into the Nazi occupation of Greece. It is her hope that this book will educate and enlighten people about the suffering of both the Jews and the Orthodox Christians during World War II.

Books will be available for purchase and signing.

Purchase your tickets below.