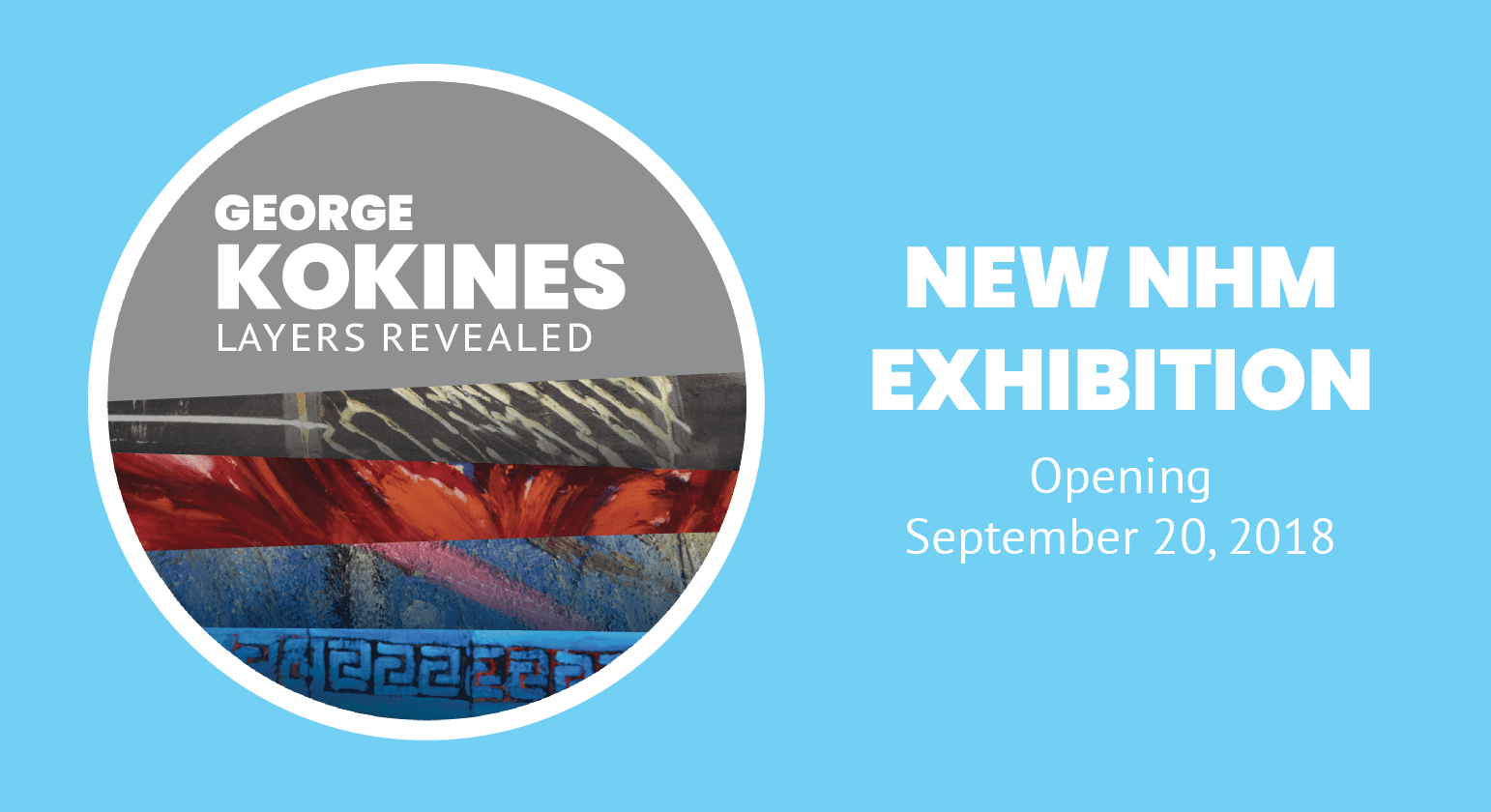 EXHIBITION OPENING
September 20th, 2018
6:00 – 8:00 PM
National Hellenic Museum 
Join us for the opening reception of George Kokines: Layers Revealed.
Light refreshments will be served. 
Non-Members: $10, Students: $5,
 
 
The National Hellenic Museum is full of color and texture for the first ever retrospective of the Abstract Expressionist George Kokines. Visitors will learn about Kokines' place in the art world as they view his impressive 8ft-tall carved cement works, drawings of geometrical forms, paintings layered with unconventional materials, and more.
 
Explore Kokines' journey to embrace his Greek American identity, his constant experimentation, and how his experiences — including witnessing the events of September 11, 2001 — influenced his work. The largest installation of his career, September 11, is featured. The works in this exhibition exemplify Kokines' textural and immersive style and his embrace of gesture and improvisation.  

George Kokines: Layers Revealed is presented as part of Art Design Chicago, an initiative of the Terra Foundation for American Art exploring Chicago's art and design legacy, with presenting partner The Richard H. Driehaus Foundation.
 
Learn more at: nationalhellenicmuseum.org/kokines



We apologize, but online payments are no longer available. Payment will be accepted at the door.