The National Hellenic Museum is the community anchor of Chicago's Greektown and the West Loop. Extend your cultural experience before or after visiting the Museum by exploring Greek restaurants, bakeries, and boutiques.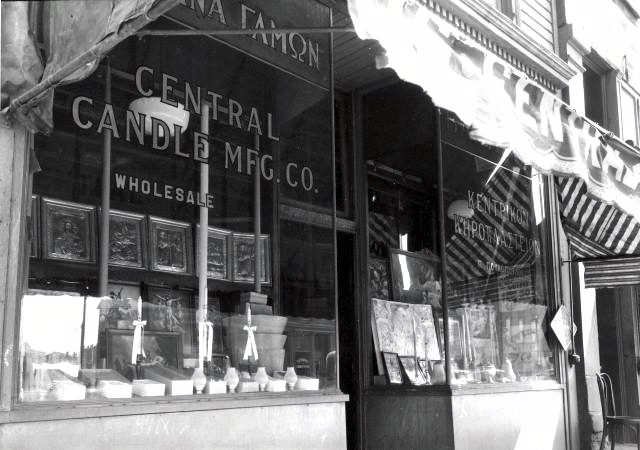 HISTORY OF GREEKTOWN
---
The first Greeks in Chicago arrived as ship captains in the 1840s. They started out as food peddlers and, by natural progression, became restaurant owners. Around the turn of the century, the Greeks were concentrated around the Harrison, Blue Island and Halsted area, originally known as the Delta but later re-named Greektown. During the 1960s, the addition of the Eisenhower Expressway and the University of Illinois at Chicago displaced Greektown, which forced businesses to move a few blocks north.
In 1968, gyros and saganaki (flaming cheese) were introduced to this country by Chicago's Greektown restaurants. Most of the current restaurants and businesses in Greektown opened from 1970 to 1990 and the "Taste of Greece" summer festival became a tradition. In 1996, the City of Chicago helped erect traditional Greek temples and pavilions at the major intersections of Greektown.
Today, old world traditions are prevalent in the many establishments of Greektown. The language is still heard in the neighborhood, and the community comes together during the annual Greek Independence Day parade, the "Taste of Greece" and the days surrounding Greek Easter.
For more information about the businesses and restaurants that are a part of Chicago's Greektown, visit www.greektownchicago.org.
HISTORY OF THE WEST LOOP
---
In the 1850s and 1860s, the west side of Chicago was a mixture of wealthy Chicagoans with fashionable and spacious homes and less fortunate immigrants living in frame shanties near the railroad and lumber yards. But in the 1880s, many of the single-family homes were demolished when a large number of warehouses and manufacturing plants were built.
With the construction of two elevated railroads, the west side of the City was now more conveniently linked to the downtown, however this changed the character of the neighborhood. Labor strikes and conflicts broke out more often and many wealthy Chicagoans no longer felt safe. In the end, though, the west side became one of the most densely populated districts in the City.
Today, still somewhat industrial and gritty, the West Loop is one of the hottest neighborhoods in Chicago. With award-winning restaurants, art galleries, boutiques, and music venues, the West Loop brings in visitors from all over the City and beyond.