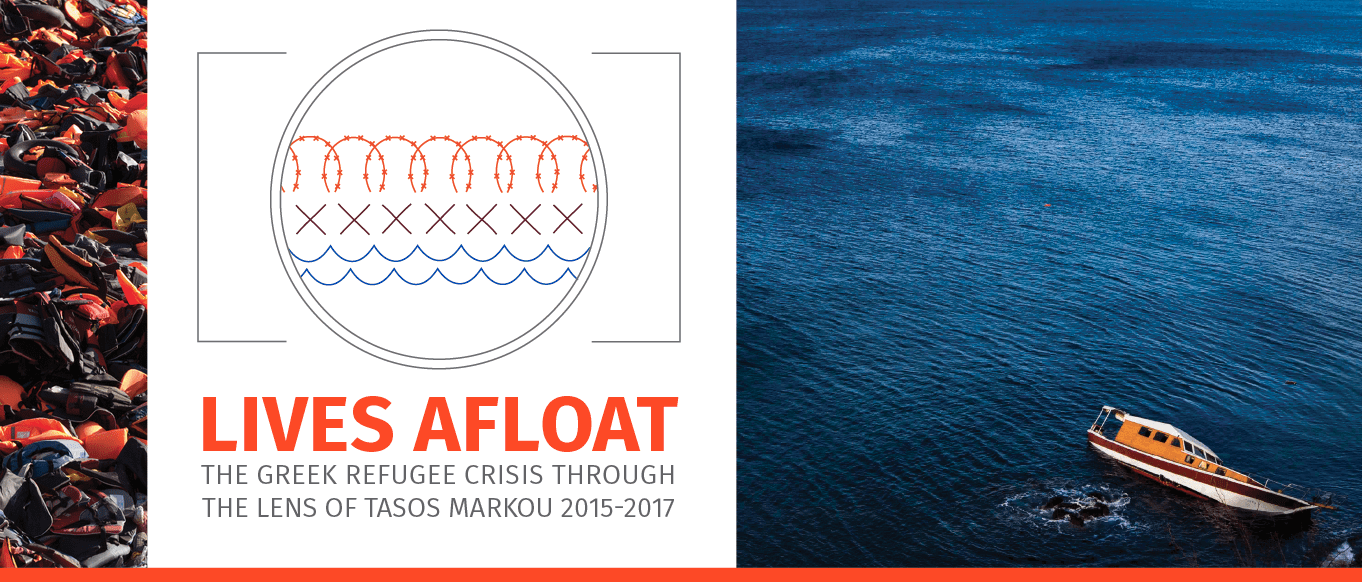 EXHIBITION OPENING: 
Lives Afloat: The Greek Refugees Crisis Through the Lens of Tasos Markou 2015-2017
Thursday, June 21, 2018
6:00-8:00 PM at the National Hellenic Museum
General : $10, Students: $5 – REGISTER HERE
Members: Free
Refreshments will be served
On June 21, the National Hellenic Museum will open its newest exhibition Lives Afloat: The Greek Refugee Crisis through the Lens of Tasos Markou 2015-2017. This photographic exhibition portrays the realities facing refugees as they arrived in Greece at the height of the Greek Refugee Crisis.
Lives Afloat shows a perspective of the Greek refugee crisis over a three-year period in three sections, Arrivals, Waiting, and Borders, to illustrate the experience through powerful photographs by Greek photographer Tasos Markou.

LEARN MORE ABOUT THE EXHIBITION


We apologize, but online registration is no longer available. Registration will be accepted at the door.