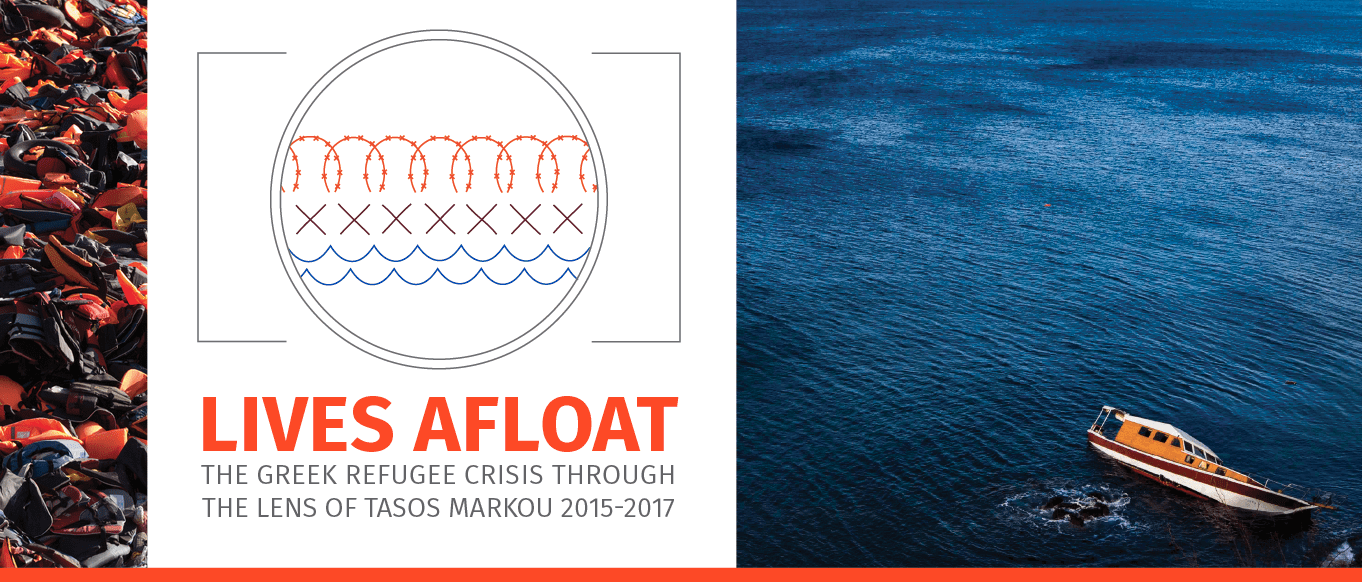 EXHIBITION OPENING: 
Lives Afloat: The Greek Refugees Crisis Through the Lens of Tasos Markou 2015-2017
Thursday, June 21, 2018
6:00-8:00 PM at the National Hellenic Museum
General : $10, Students: $5
Refreshments will be served
On June 21, the National Hellenic Museum will open its newest exhibition Lives Afloat: The Greek Refugee Crisis through the Lens of Tasos Markou 2015-2017. This photographic exhibition portrays the realities facing refugees as they arrived in Greece at the height of the Greek Refugee Crisis.
Lives Afloat shows a perspective of the Greek refugee crisis over a three-year period in three sections, Arrivals, Waiting, and Borders, to illustrate the experience through powerful photographs by Greek photographer Tasos Markou.

LEARN MORE ABOUT THE EXHIBITION

ATTEND A TALK WITH THE PHOTOGRAPHER JUNE 23 – REGISTER NOW


We apologize, but online payments are no longer available. Payment will be accepted at the door.